Indigenous education and cultural preservation are crucial endeavors in safeguarding the heritage and identities of indigenous communities worldwide. A heartening initiative in this regard is the close partnership between the Indigenous Education Foundation (IEF) and the Mentawai Culture Education Foundation (YPBM). Through collaborative efforts, impressive achievements have been realized in advancing access to indigenous cultural and ecological-based education in Mentawai, Indonesia. Below, the Suku Mentawai team share some of the tangible impacts of this collaboration:
Establishment of a new Cultural Learning Hub in Saliguma Village, Central Siberut Island, Mentawai.
One of the most recent and significant achievements is the establishment of a new cultural learning hub in Saliguma Village, Central Siberut Island. Suku Mentawai, in collaboration with the local government and Saliguma community, meticulously planned and built this new Indigenous school. As a result, this learning hub is now giving access to Mentawai's cultural and ecological knowledge for over 40 active students and employing two Mentawai program teachers. With the addition of this cultural learning hub in central Siberut Island, Mentawai's indigenous education is becoming more and more accessible, structured and sustainable.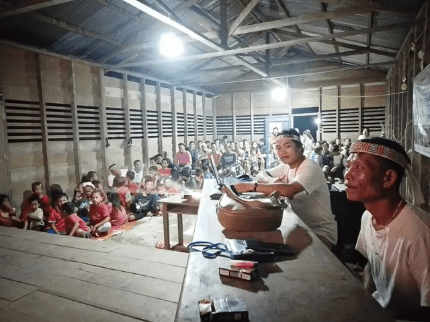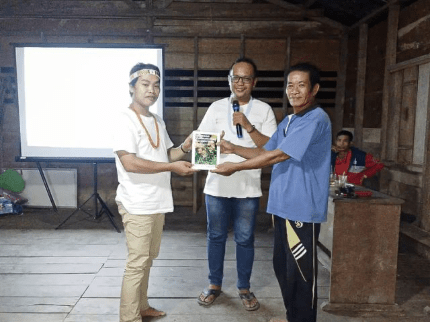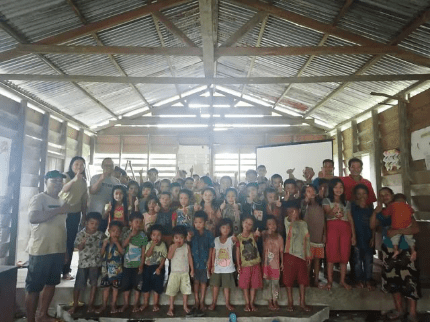 Launch of an invaluable Mentawai Plant Field Guide, 'Siureman Purimanuaijat Ka Simattaoi'
Our YPBM Foundation recently published a plant field guide entitled "Siureman Purimanuaijat Ka Simattaoi," which looks in depth at the 50 most significant plant resources as voted by the local community. This Field Guide serves not only as a valuable knowledge source for current and future generations, but has also been distributed across various organizations, communities, and schools throughout Siberut Island and beyond. As a flow on, the field guide has been instrumental in our development of the ecological-based curriculum for our Suku Mentawai education program hubs and affiliations.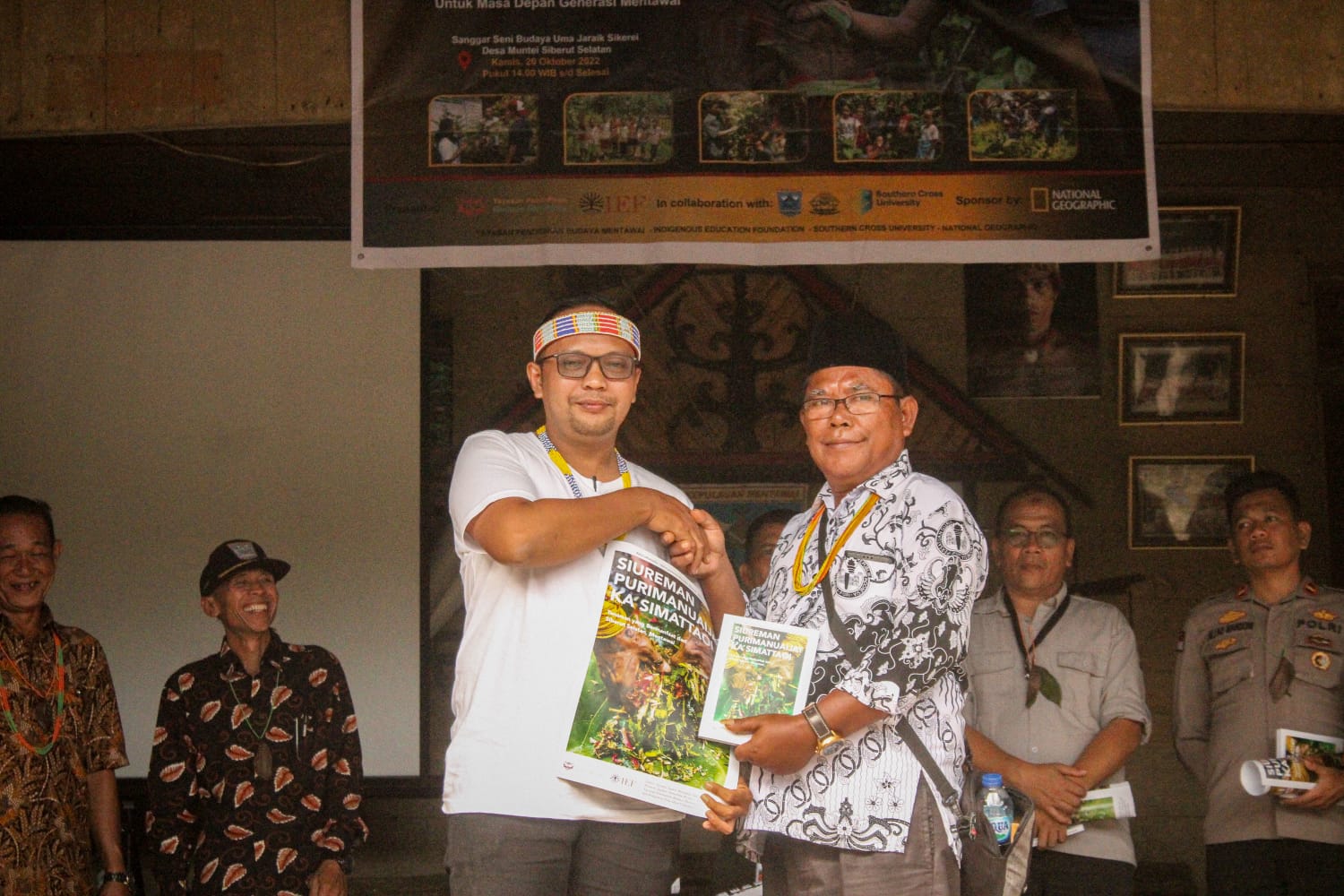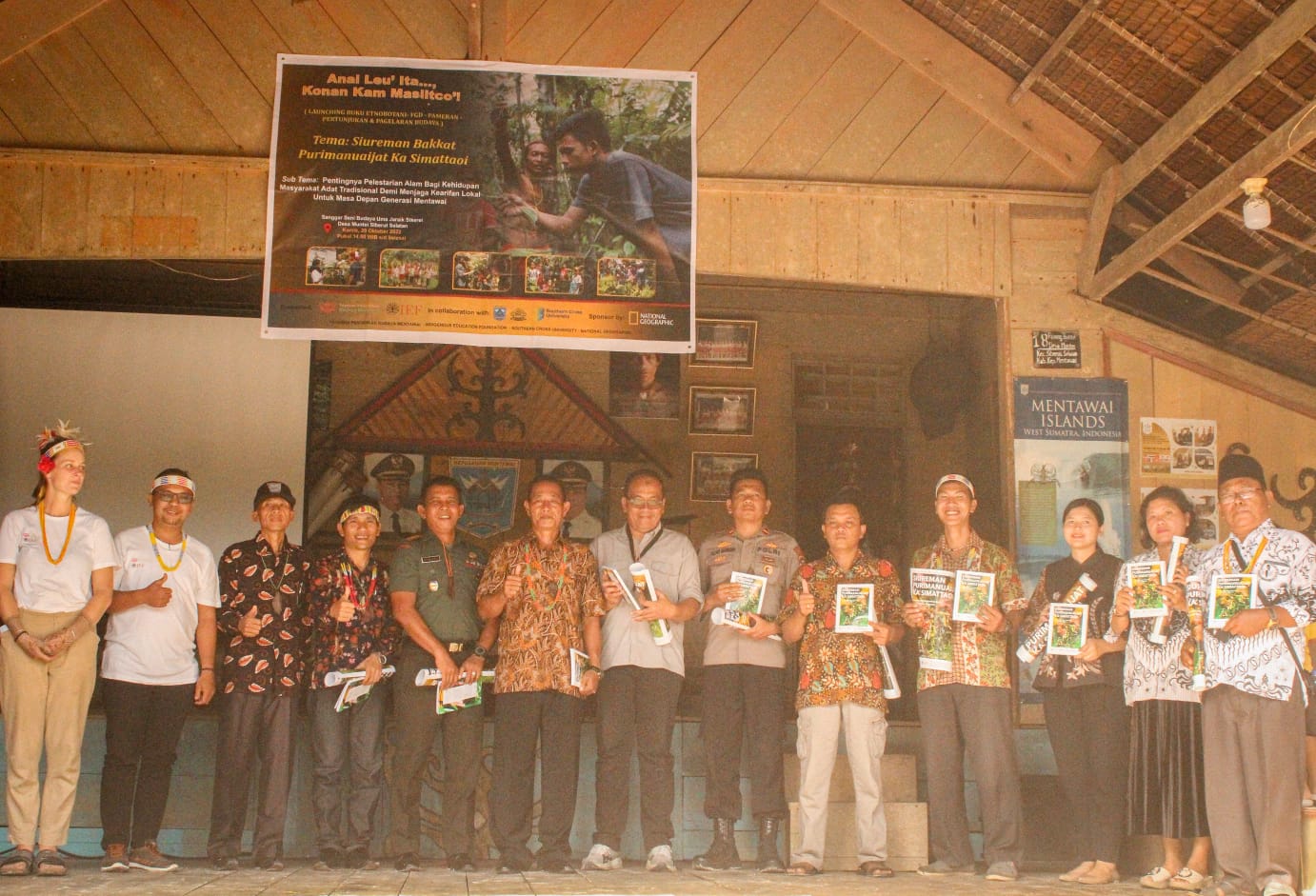 Forming partnership collaborating with the West Sumatra Language Department
A new partnership and collaboration between our YPBM Foundation and the West Sumatra Language Department is a vital step in preserving the Mentawai language and deep culture and mythology held within. Together, we engaged in research and publication of a series of Mentawai folklore books that are targeted specifically for elementary school students. This is a crucial effort to ensure that Mentawai's mythological stories and language continue to evolve and thrive, particularly among the younger generations across Western Sumatra. YPBM is grateful to now be considered as a voice for Mentawai culture.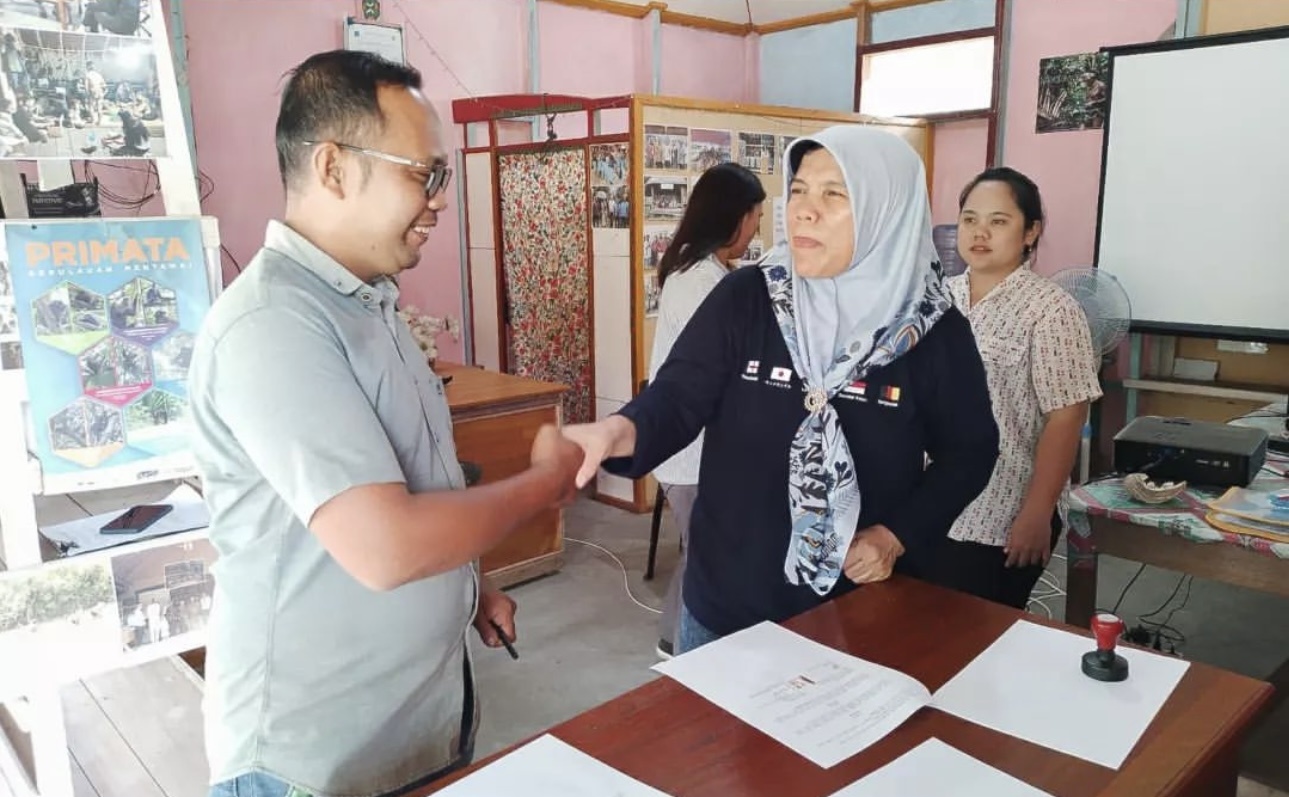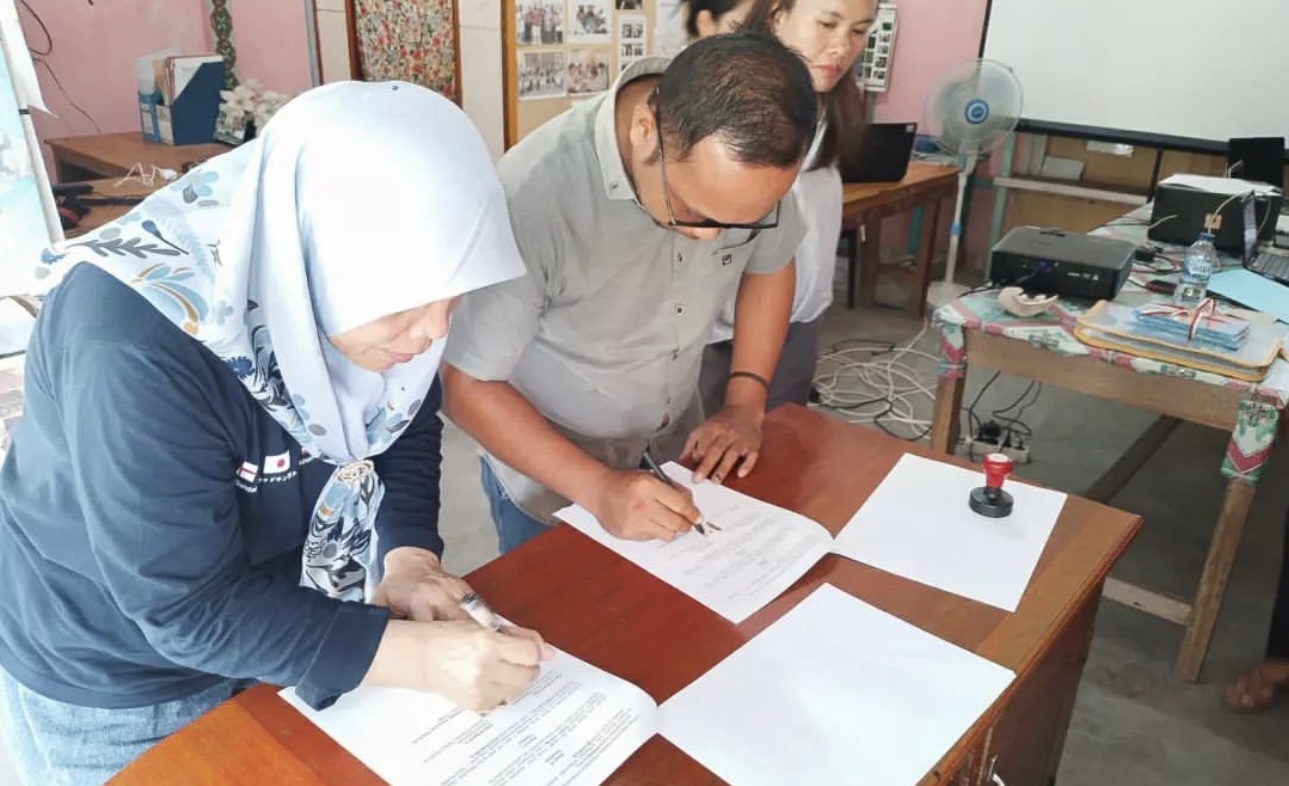 Participation in International Events and Forums
Suku Mentawai's (YPBM's) media and communications coordinator, Martison Siritoitet, had the opportunity to participate in several international film events and forums. Notably, Martison represented YPBM at international film festivals in Nepal, Cambodia, and Malaysia – which is significant for Mentawai and all parties involved. Reportedly,  our Mentawai cultural feature film "Mentawai Souls of the Forest," produced by Joo Peter in collaboration with YPBM, received international award and recognition.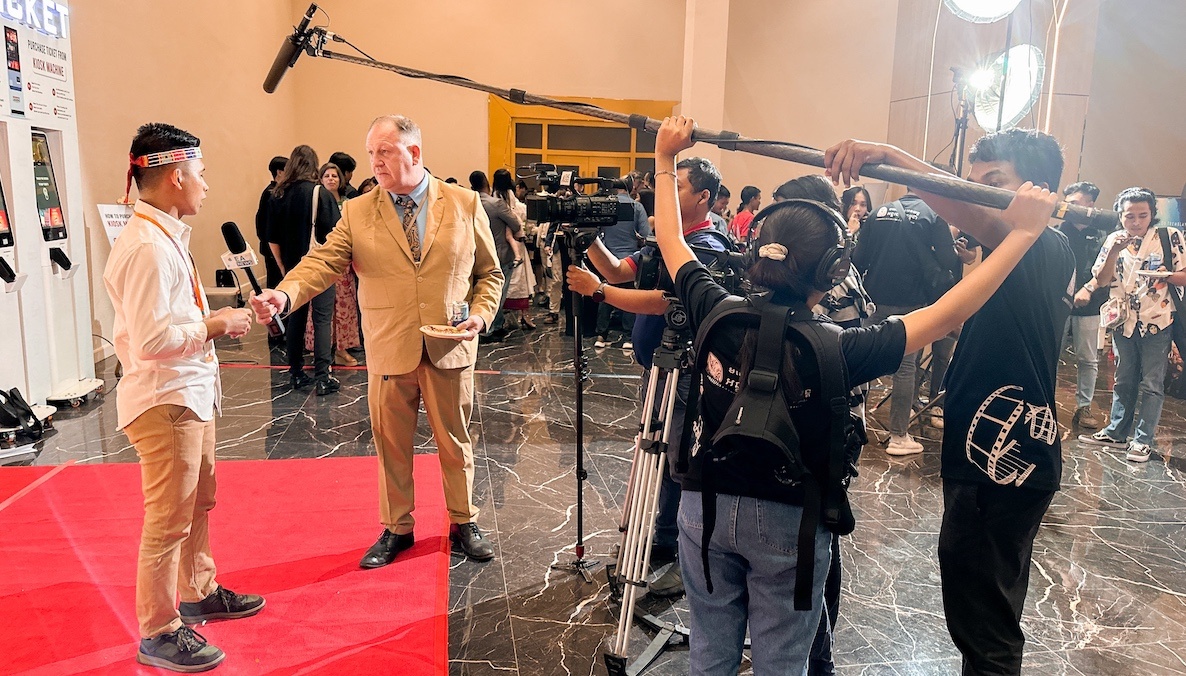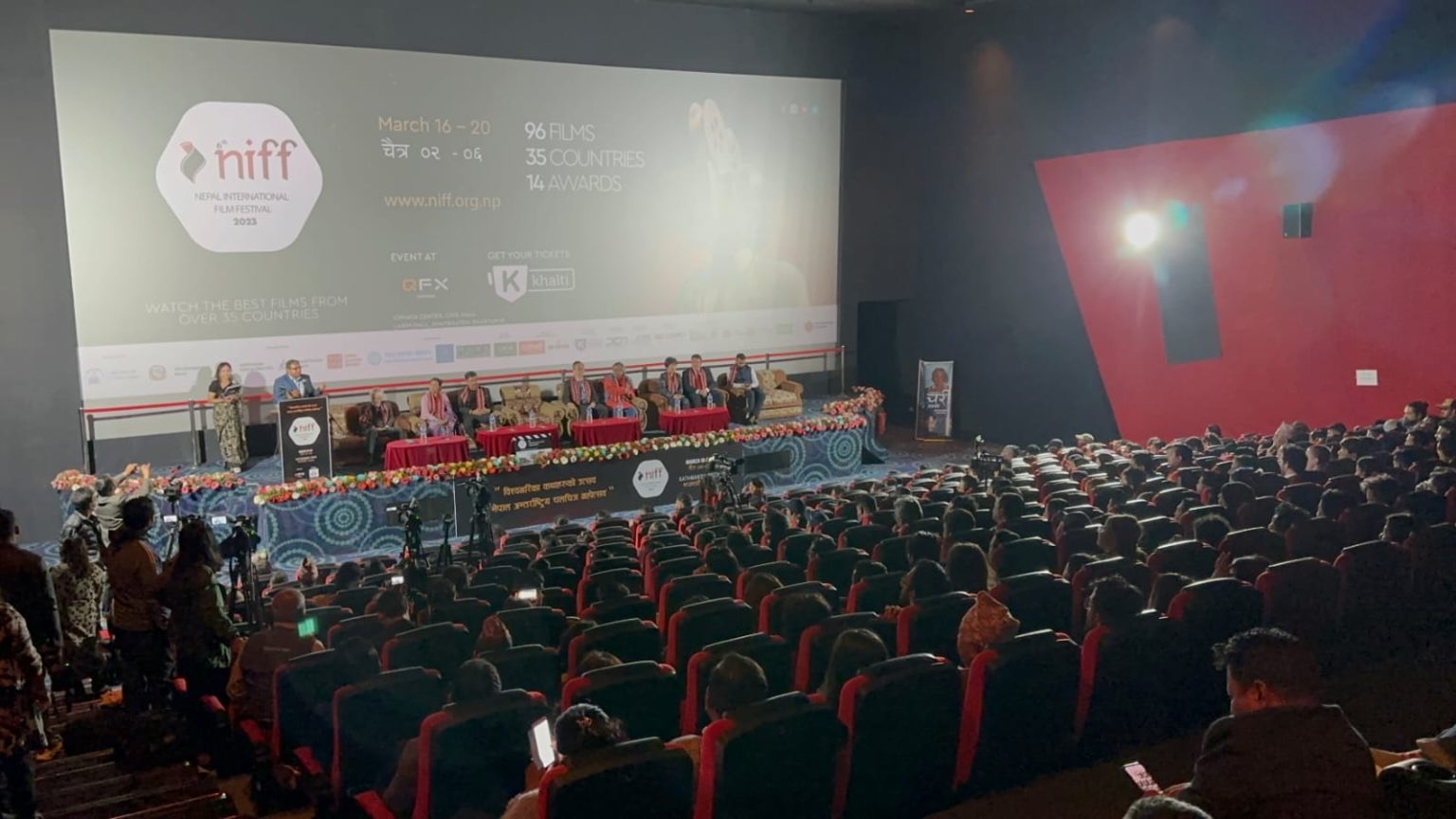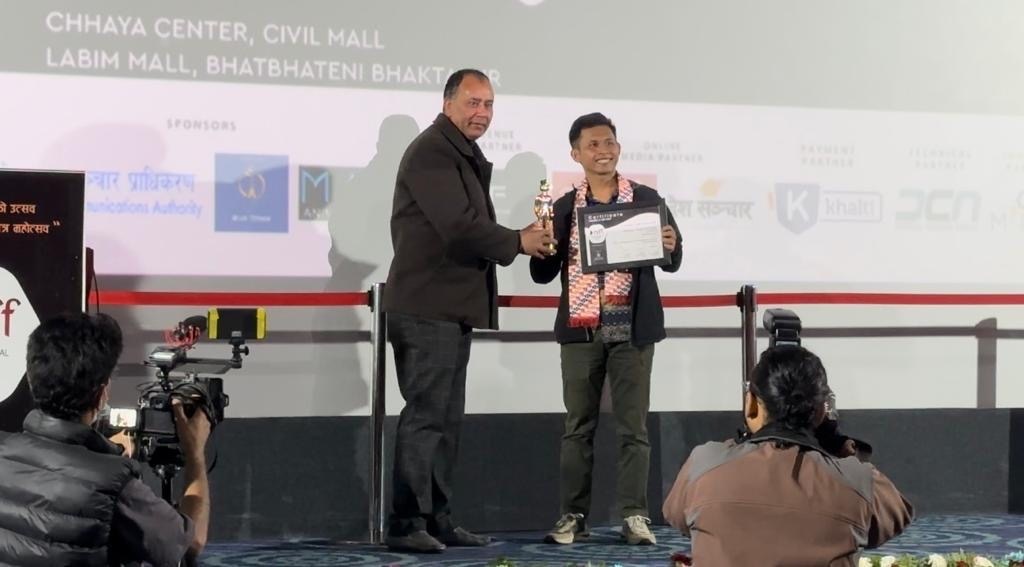 Overall, our close collaboration between Suku Mentawai (YPBM) and IEF continues to have significantly positive impact on strengthening and preserving our Mentawai cultural and ecological knowledge through meaningful education.  Achievements such as the construction of new cultural learning hubs, publication of invaluable research and documentations, collaboration with government language institutions, and international recognition through film festivals are just a few examples of the successes of our efforts. By continuing to build a robust partnership and supporting Mentawai's access to Indigenous education, we can ensure that our culture and natural resource continue to grow and endure, providing sustainable benefit for present and future generations.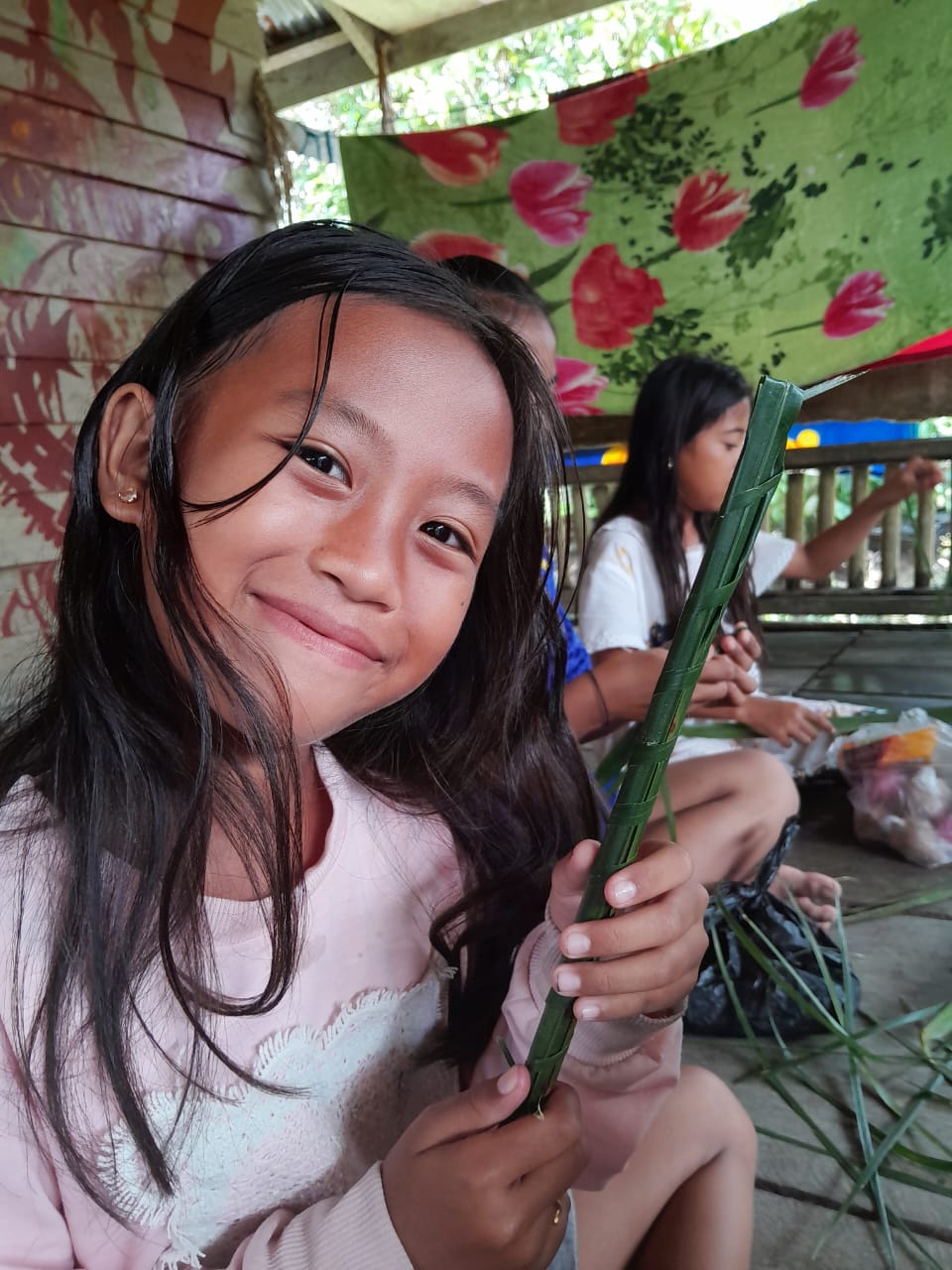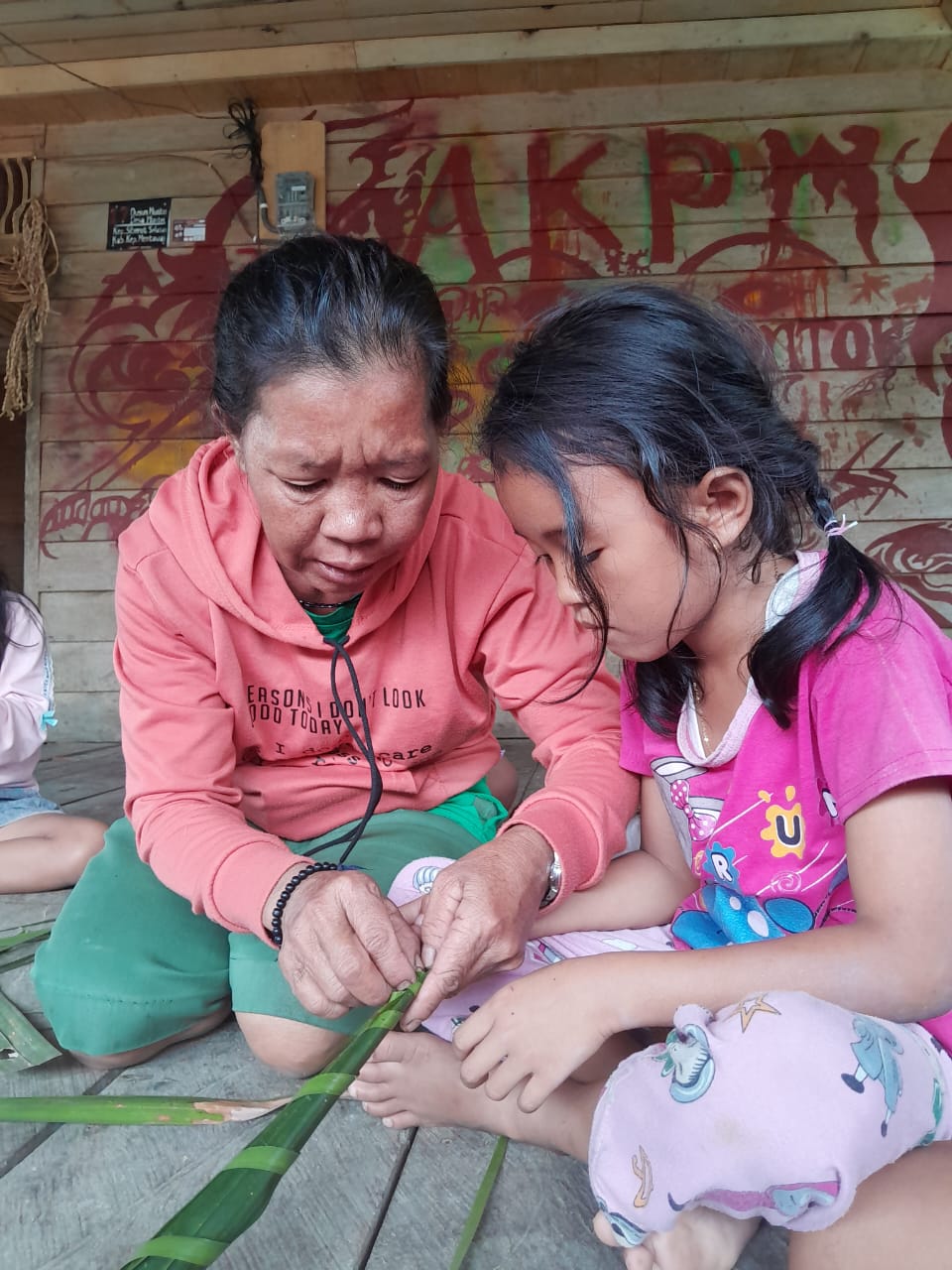 With increasing awareness and support for Indigenous cultural-based education globally, partnerships between communities, countries and continents are becoming increasingly important. We truly hope that our partnership between IEF and YPBM continues to serve as an inspiring example for global cultural and environmental preservation efforts.
Suku Mentawai Foundation (YPBM)