Ranu Welum Foundation's Sekolah Adat Anri Arai Atei customary school was formed with the mission to revive Indigenous Dayak culture among the children in Talekoi village.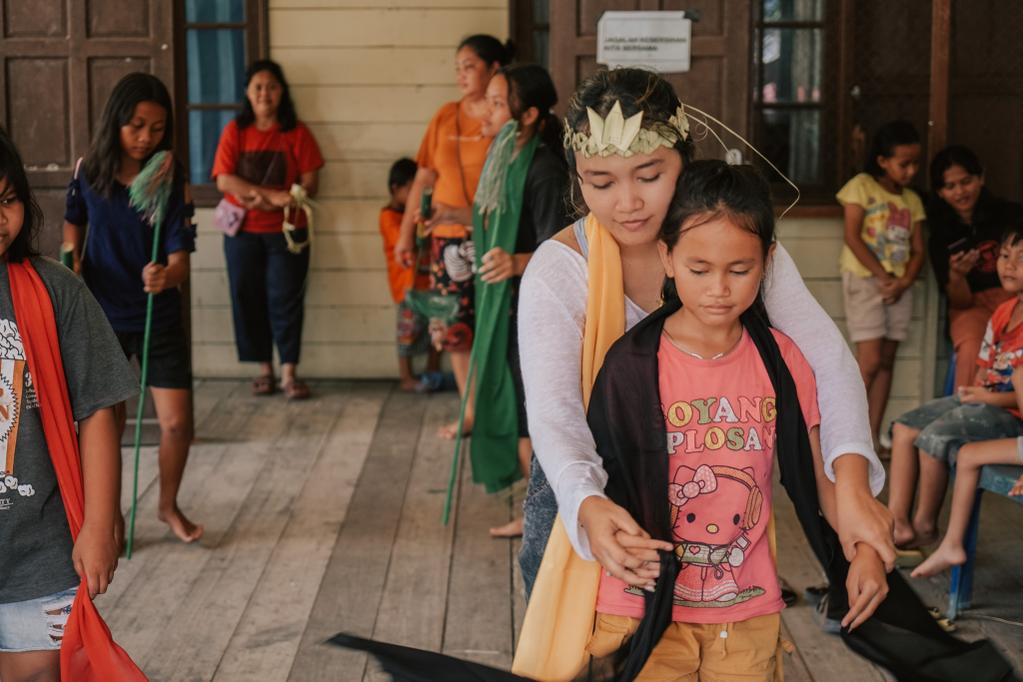 Students from the Talekoi village in Kalimantan being taught traditional Dayak dance as part of their Sekolah Adat Anri Arai Atei program. Photo by Ranu Welum Foundation.
In the midst of globalization and a wave of technology, the Dayak Maayan children in Talekoi village risk being disconnected from their culture and feeling ashamed of their identity as Indigenous children.
"Sekolah Adat Anri Arai Atei can serve as a safe place and platform where children can directly learn more about the Indigenous wisdoms as passed down by the elders. For the Dayak Maanyan community, the language and teachings are preserved and passed through tumet leut (singing and chanting) and tanuhuy (storytelling).", states Ranu Welum Founder, Emmanuella Shinta.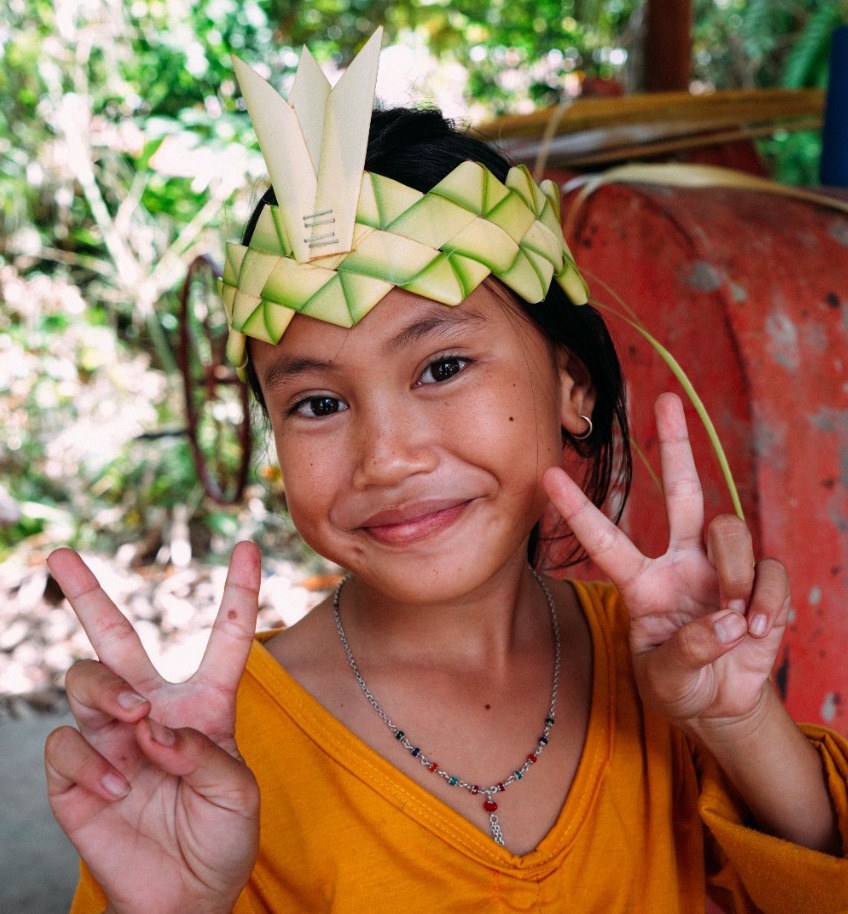 A young female student from Talekoi village in Kalimantan happily showcasing her culturally woven head-piece. Photo by Ranu Welum Foundation.
Currently there are forty-two children enrolled, ages ranging between 5-13 years old. Araiyani, a Dayak woman of the Talekoi village and a traditional Dayak dancer, will become one of the permanent teachers of this program. Students will gather twice a week for two hours of cultural learning, including traditional dance practice, Dayak arts such as weaving and carving, and – importantly – language preservation.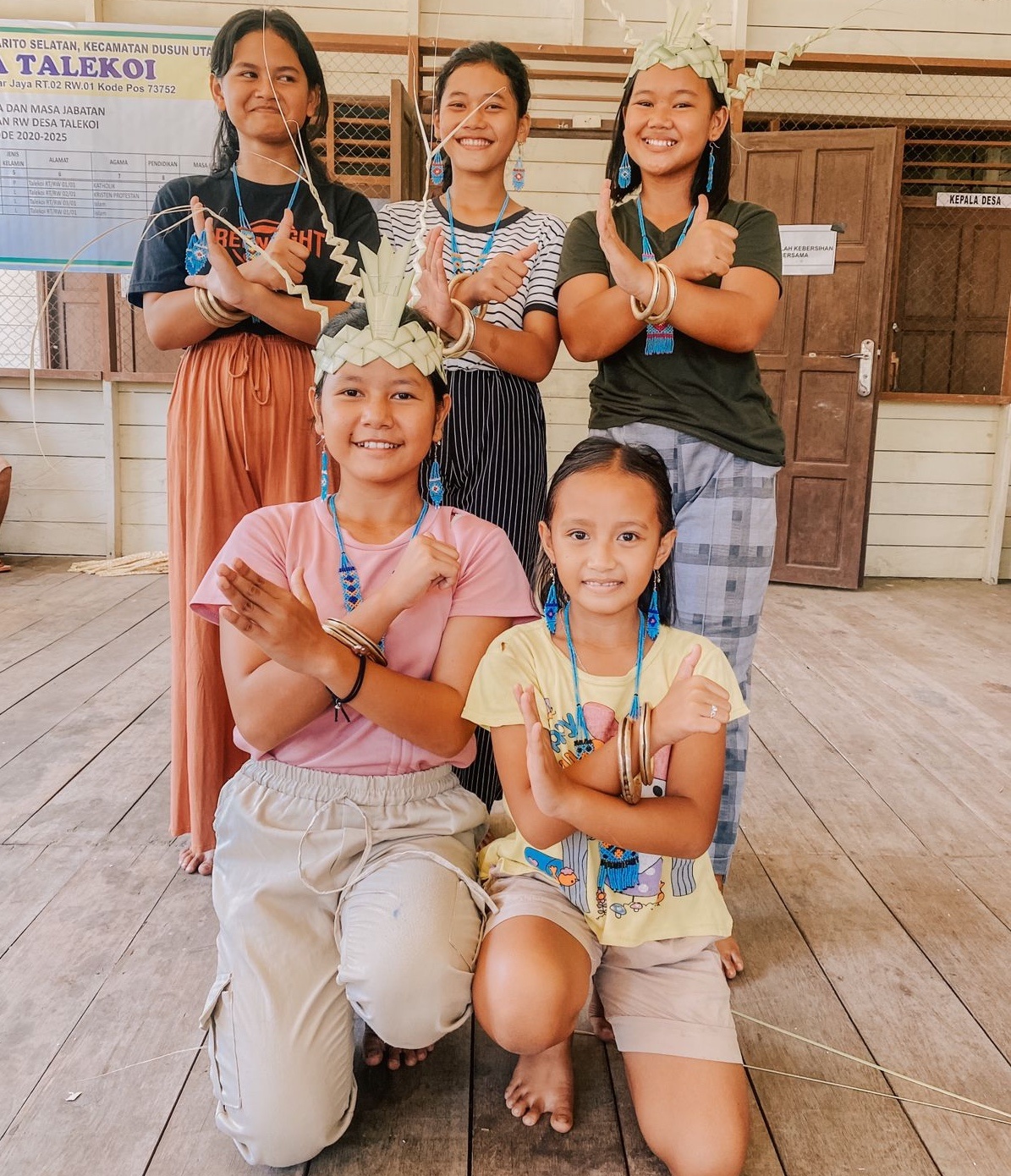 A group of young female students participating in the newly initiated Sekolah Adat Anri Arai Atei cultural education program in Talekoi village, Kalimantan. Photo by Ranu Welum Foundation.
The Talekoi cultural education program is expected to launch at the beginning of 2023. We welcome your donation support to help this community succeed in their initiative. Their goal is to raise a total of $600, which is enough to cover the $50 p/m expenses for the next 12 months. Your contributions will not only support the running of this program, but more importantly make sure that the Dayak language and cultural wisdom are not lost to the children in Talekoi. Give a gift of cultural education and DONATE today.
Thank you,
Indigenous Education Foundation team