Over nine years, the Suku Mentawai (YPBM) Foundation has been in operation. During which time they have endured countless challenges in their efforts to succeed – both externally and regrettably internally.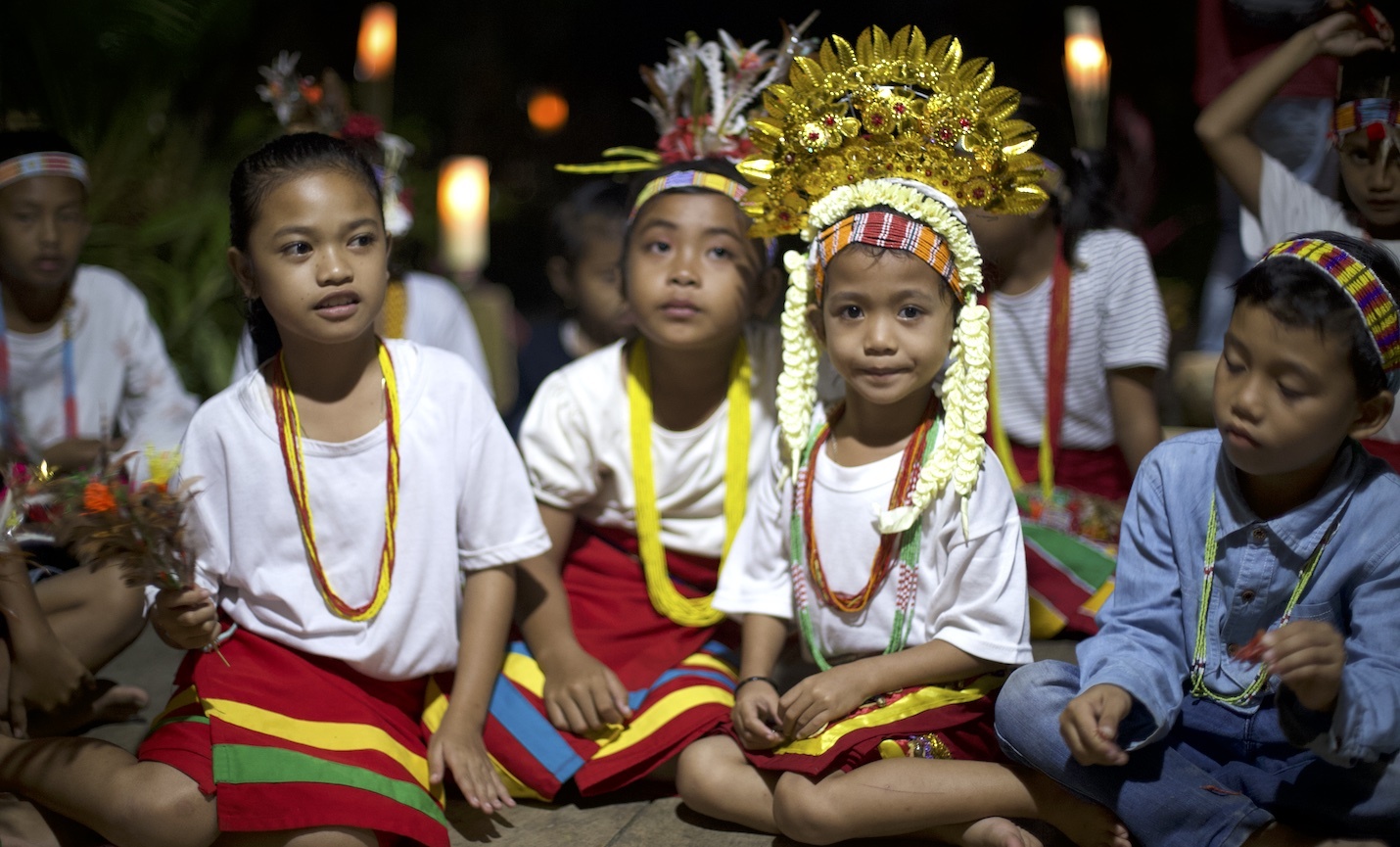 IEF has continued to stand by in support as the Mentawai team worked their way through these challenges – and staying true to their local governing systems, laws, and, especially, their cultural lore. From each of these occasions – without fail – the Mentawai Foundation team have significantly strengthened their level of ownership, accountability, belief and resilience, whilst further fortifying their governance. Now lead by a very committed Fransiskus Yan, their growth over these past few years has been beyond expectations, testament to their determination to succeed in difficult times.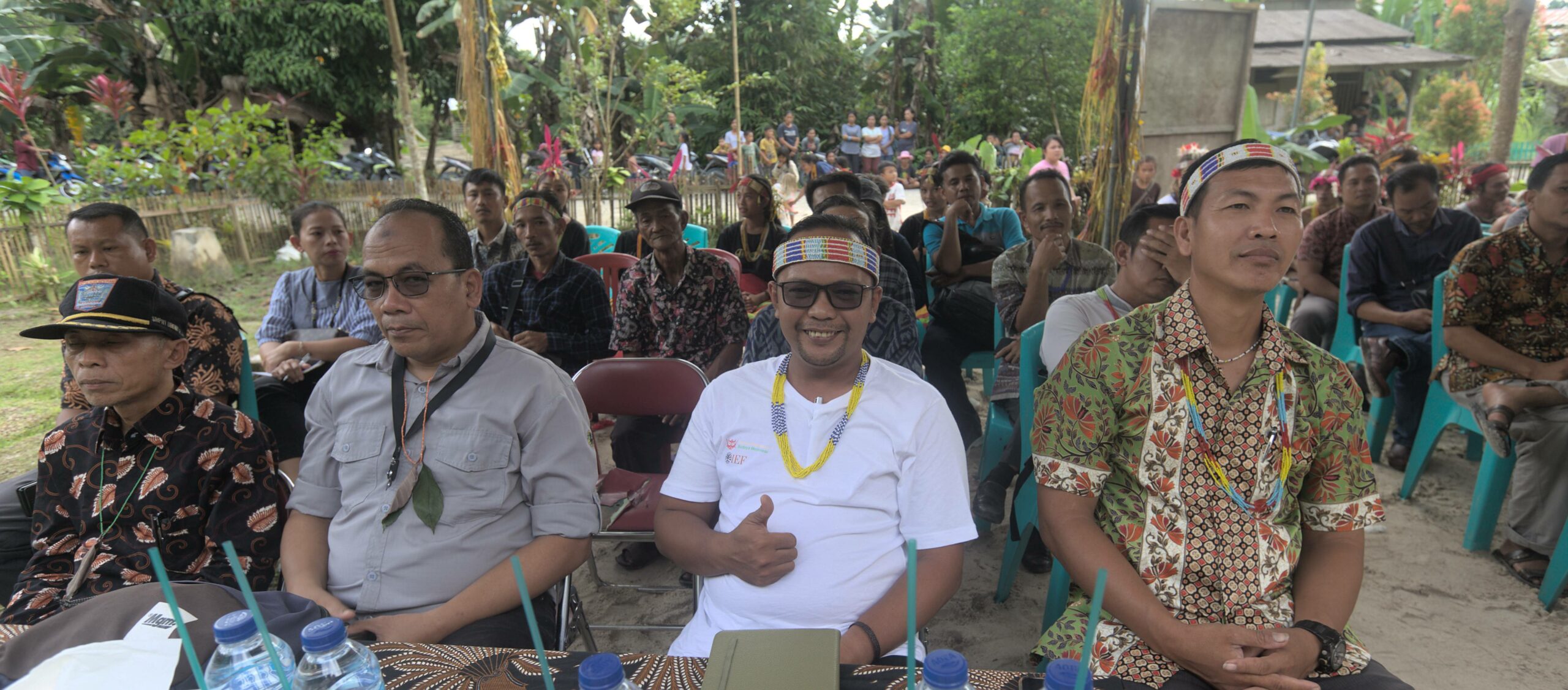 Fransiskus Yan (centre right) seated alongside a Mentawai cultural learning hub leader (right), Deputy Head of Mentawai Education Department (left) and the Head of Siberut National Park (centre left) at a cultural-based event facilitated by the Mentawai Foundation.
Fransiskus Yan adds, "We have now grown into a very resilient team and the bond between our YPBM staff and cultural learning hub teachers and committees is strong. We've worked hard to re-establish support and respect from our local community, which is now greater than ever. The Mentawai Government too are now coming to us for knowledge sharing and collaboration on cultural-based learning projects.
There have been a number of not-for-profit organisations founded in and lead from Mentawai over the years, but very few have remained solvent for more than a year or two. Our Foundation (YPBM) is currently the only locally-run Foundation holding space amidst an increasing swell of foreign aid. We are a proud team, working for the community, and representing our people to the best of our ability."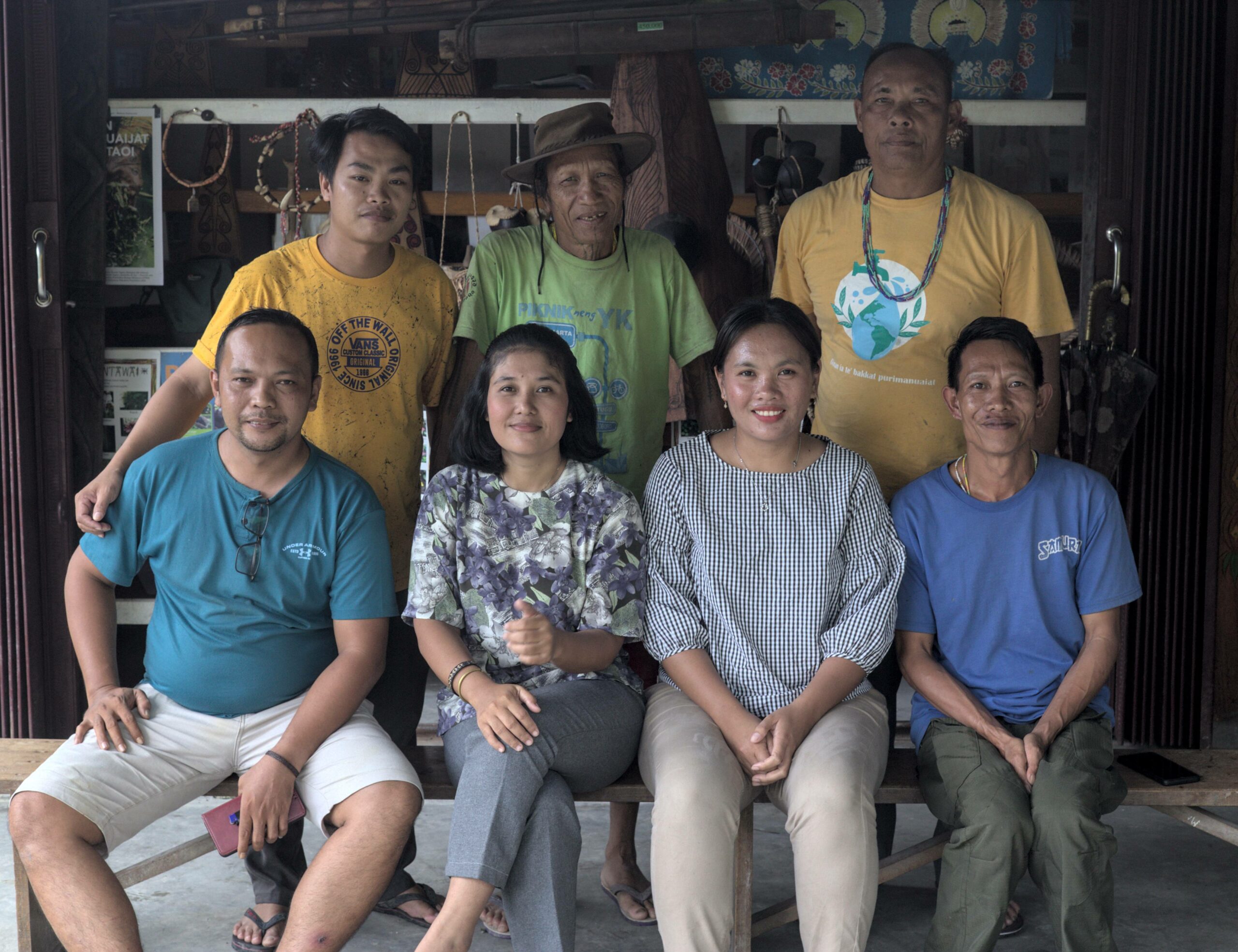 The Suku Mentawai team is made up of predominantly young Mentawai from varying regions of Siberut Island. No members of the team have had prior experience in establishing or operating a non-profit organisation. Seeing how far this group have come over the years has been incredibly inspiring – remembering their excitement many years ago in learning about PDF format and how to create these documents, to now having published the first-ever Mentawai Rereiket Dictionary and imminently a Siberut Plant Field Guide; and having now crafted numerous MoU agreements with new partnership initiatives including, most recently, a collaborative project with the Mentawai Government.
Their weekly Mentawai Cultural & Ecological Education Program has also grown now to employ 14 First-Nations teachers and provide access to cultural learning for almost 400 students. Below is a 1-min video snapshot conveying the impact of their program, captured at their annual program celebration event for students in August 2022.
With many more exciting possibilities on the horizon for Suku Mentawai, all of which they (and we) believe they have the capacity to achieve, the future is looking very bright.
As always, thank you for your ongoing support.
Indigenous Education Foundation Team.