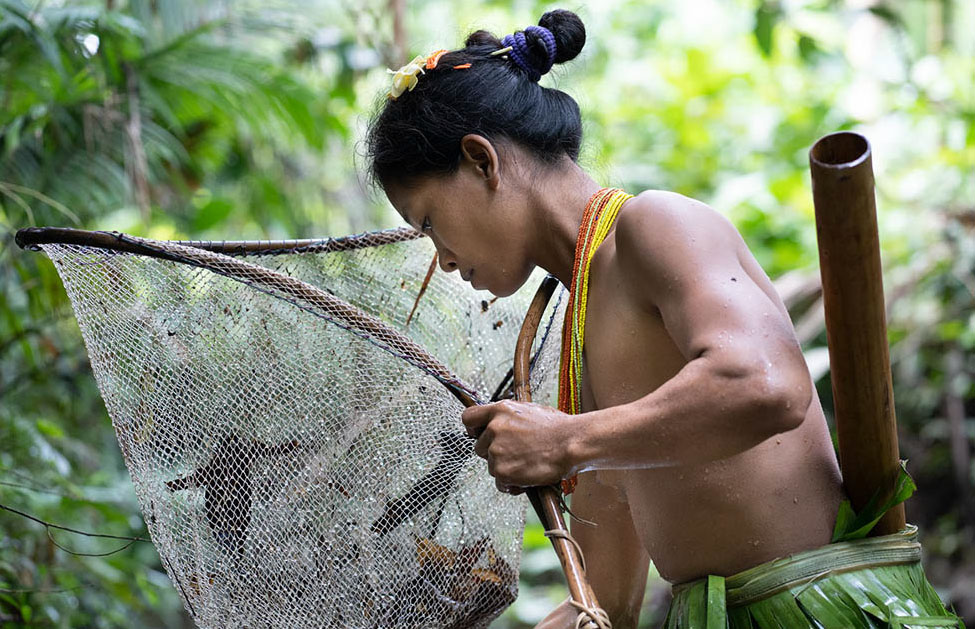 Mentawai woman, Bai Tiru, fishes in the river for crabs, shrimp, and fish. Photo by Joo Peter.
The spectacular colours and motifs of the Mentawai peoples—the body culture, play and identity of a surviving and burgeoning culture—were profiled in Live Encounters (August 2019), an on-line magazine that promotes the rich diversity of humanity and earth as well as their fragility.
Joo Peter captured the images of a peoples' culture, identity and livelihood in vivid colours, highlighting the steps that the community is taking to preserve their language and identity through education programs that tap into traditional knowledge, wisdom and survival practices. Peter's writes: "the rapid intrusive forms of 'modernisation' in all its avatars has seriously endangered this fragile cultural-eco system. The very fabric of this indigenous culture is slowly torn apart by these intrusions. It is imperative that this ancient harmonious form of living in harmony with the natural elements is preserved."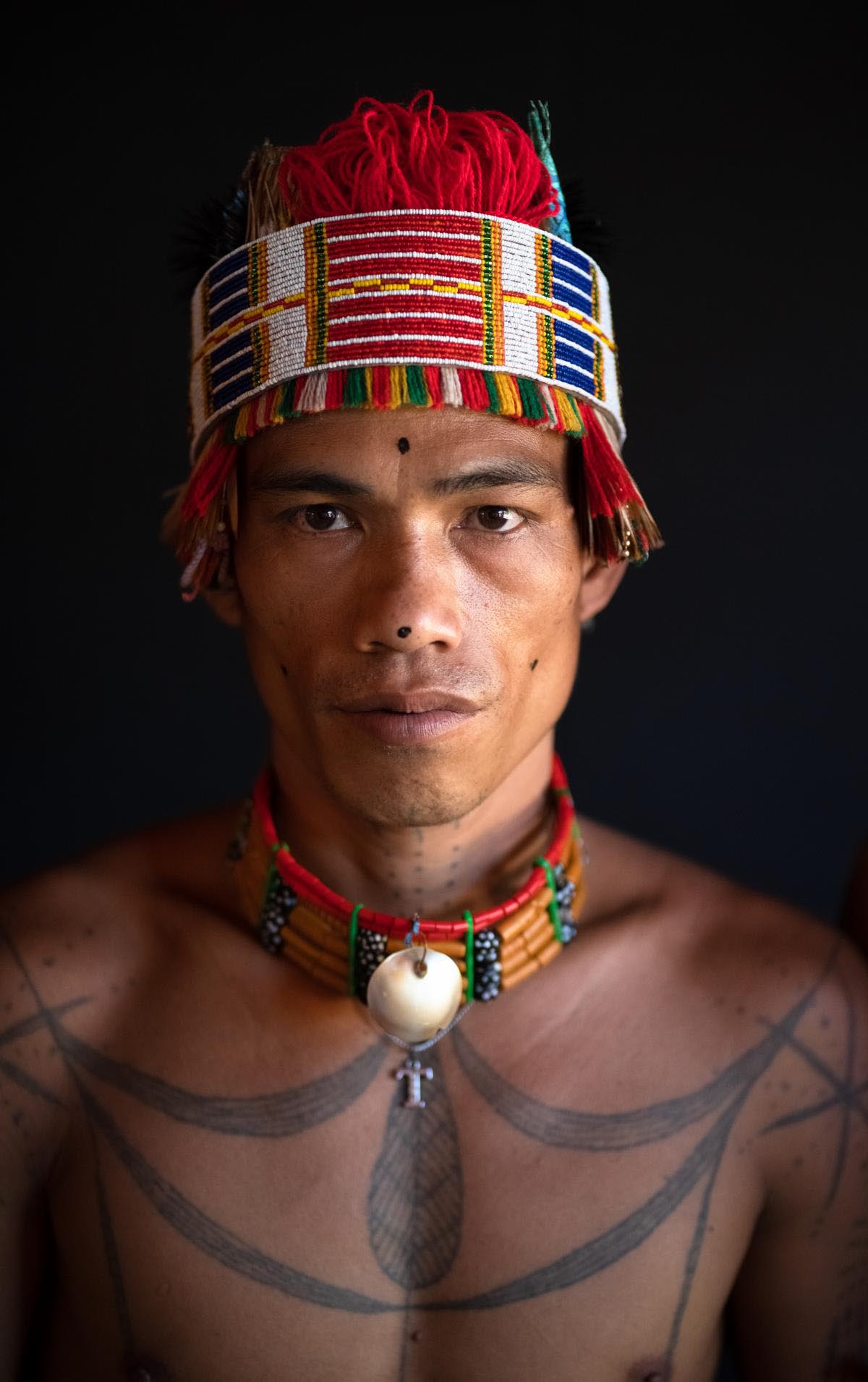 Young Sikerei (shaman) from the western coastal regions of the Mentawai's Siberut Islands. Photo by Joo Peter.
Through text and images, Joo Peter highlights the steps that are being taken by the Suku Mentawai, the Indigenous Cultural Educational Foundation established by the Mentawai community to advance indigenous knowledge and learning, including the first dictionary of the local language that captures old shaman knowledge of plants and more, as well as eco-tourism to enhance livelihoods.
We are grateful to both Mark Ulyseas and Joo Peter for allowing us to reproduce some of the photos that capture the grace and beauty of a culture that survives and thrives in the context of levelling forces wrought by modernity and globalization.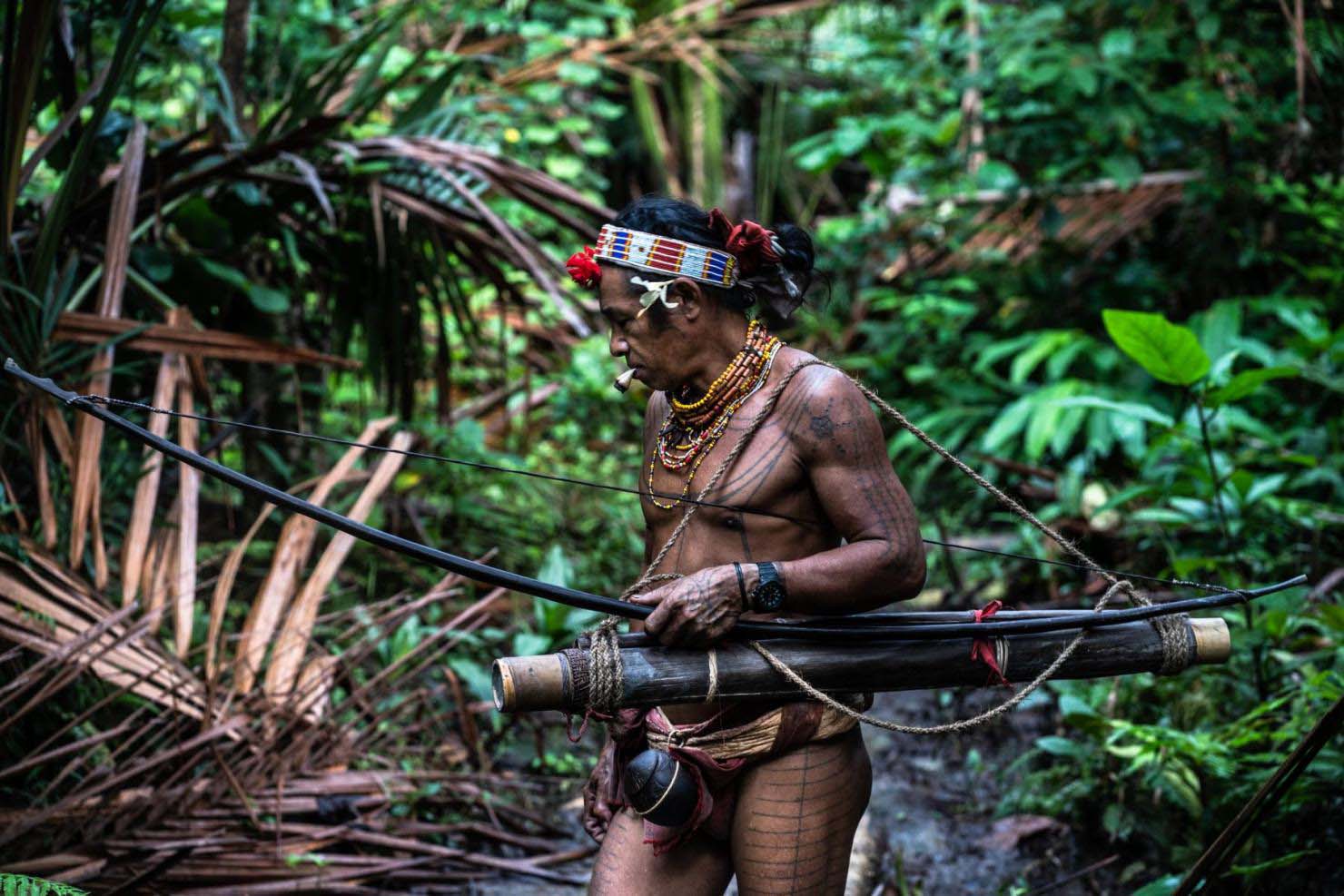 Young Mentawai man in traditional clothes worn in the western regions of Siberut Island. Photo by Joo Peter.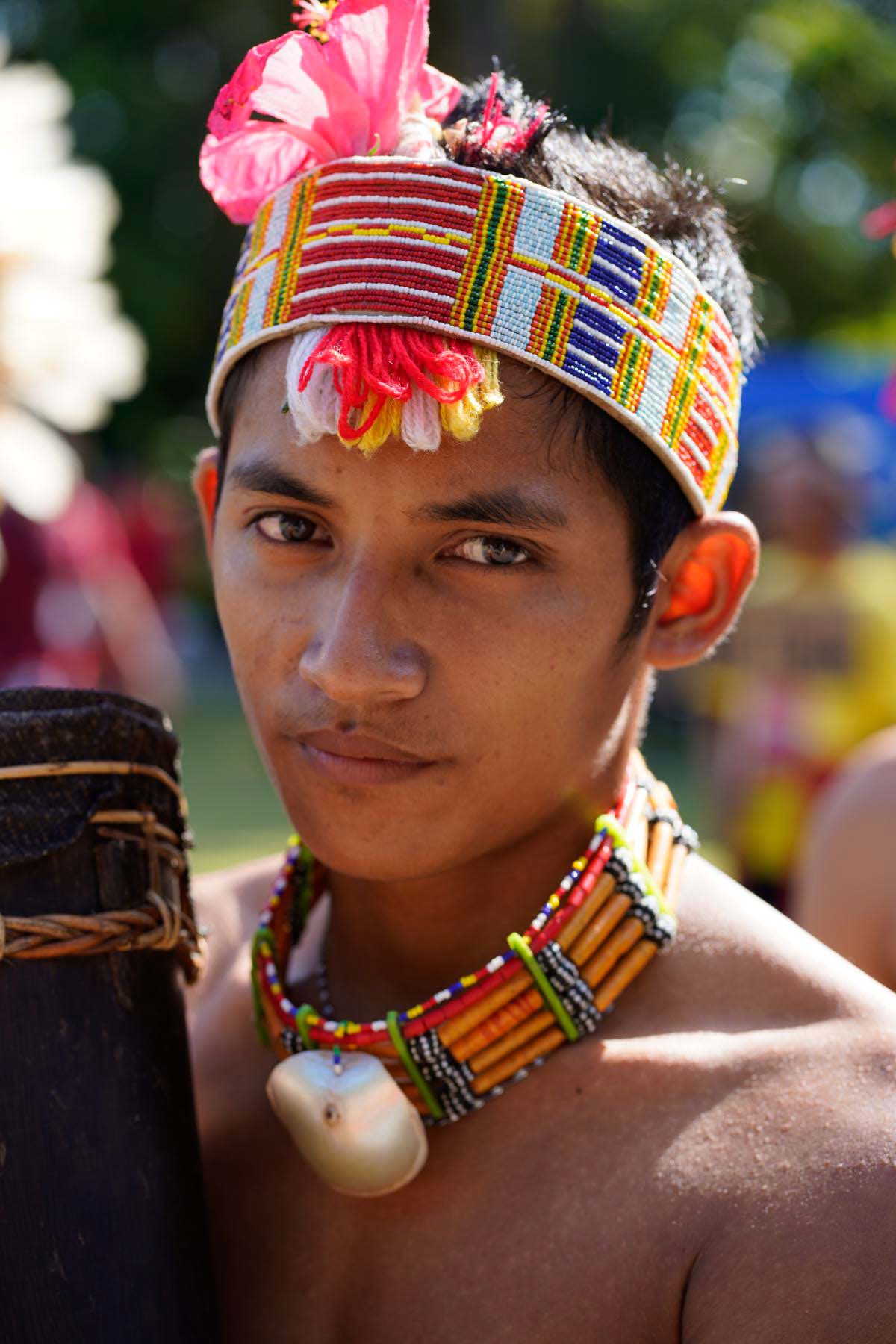 Young Sikerei (shaman) from the western coastal regions of the Mentawai's Siberut Islands. Photo by Joo Peter.
About the author:
Joachim "Joo" Peter is a German based visual artist and writer, presently working on documentary & travel photography in Asia. His passions include exploring and combining the full spectrum of the arts into his work. Joo has studied arts; painting and graphics, worked for theatre (stage design, costume and lighting), including television and film. He also teaches and writes essays, and writes a blog in his native German language, a blog that blends philosophy with humour. For further information see: joopeter.de [To read the full article "Mentawai Islands: text and photography" by Joo Peter: click Live Encounters.]
About Live Encounters:
Live Encounters was founded by publisher and editor Mark Ulyseas in 2009 as a not-for-profit online magazine in Bali, Indonesia. It showcases some of the best writing and images from around the world, including poets, writers, academics, civil and activists for human and animal rights, academics, environmentalists, social workers, photographers and more have contributed their time and knowledge to a world brimming with interest in the diverse and colourful world around us. Live Encounters is a free online magazine that relies on donations for its publishing. See liveencounters.net.