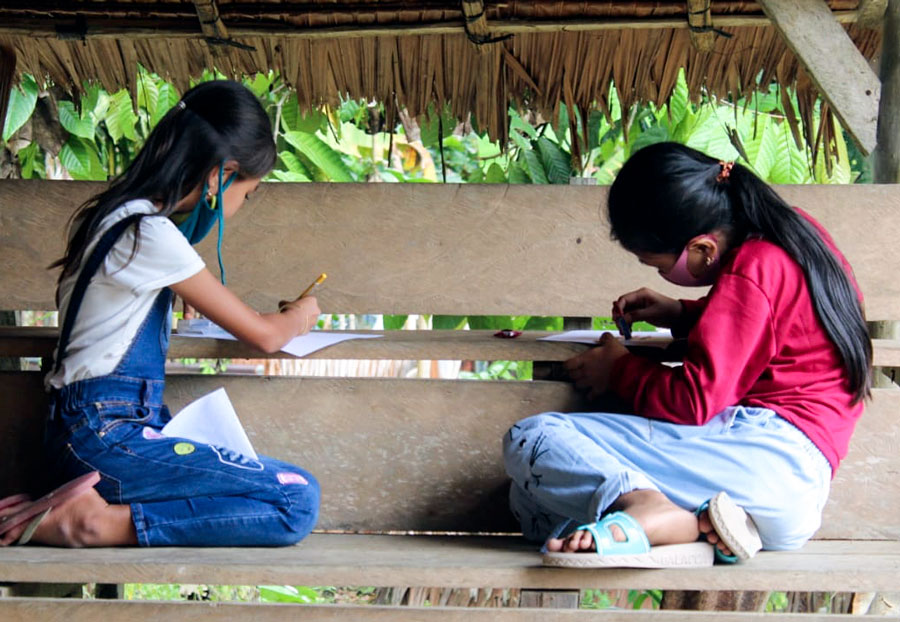 Two female students take part in an art initative encouraging expression of how they see the world and themselves within. Photo: YPBM
Over 100 indigenous Mentawai students from 5 learning hubs in Siberut island, Indonesia participated in the first creative drawing initiative sponsored by the Indigenous Education Foundation (IEF). The purpose of the art enterprise was to remind us and the world that indigenous knowledge and art, the source of all knowledge and aesthetics, deserves a prominent place in modernity. For indigenous people, language and art not only identify their origin or membership in a community, but they also embody the ethical values of their ancestors and the knowledge systems that make them one with the world. Collectively, these are crucial to their survival and to the hopes and aspirations of their youth.
The initiative was also aimed at providing IEF with a new logo design that is rooted in authentic indigenous perspectives and aspirations to reflect the work we do to advance education equity for indigenous peoples.
A panel from IEF and the Mentawai Cultural and Education Foundation (YPBM) will select three images that capture a perspective and vision of the world appraised by indigenous students. A design will be chosen and adopted as the new logo for IEF. Students who participated in the creative drawing initiative were encouraged to be creative, imaginative and to find expression of their experience, understanding and vision of themselves and their community in the world. Families, community leaders and indigenous teachers embraced the initiative and encouraged students to find a voice, colour and imagery. The community encouraged an inclusive initiative, with more than half of the participants being young girls.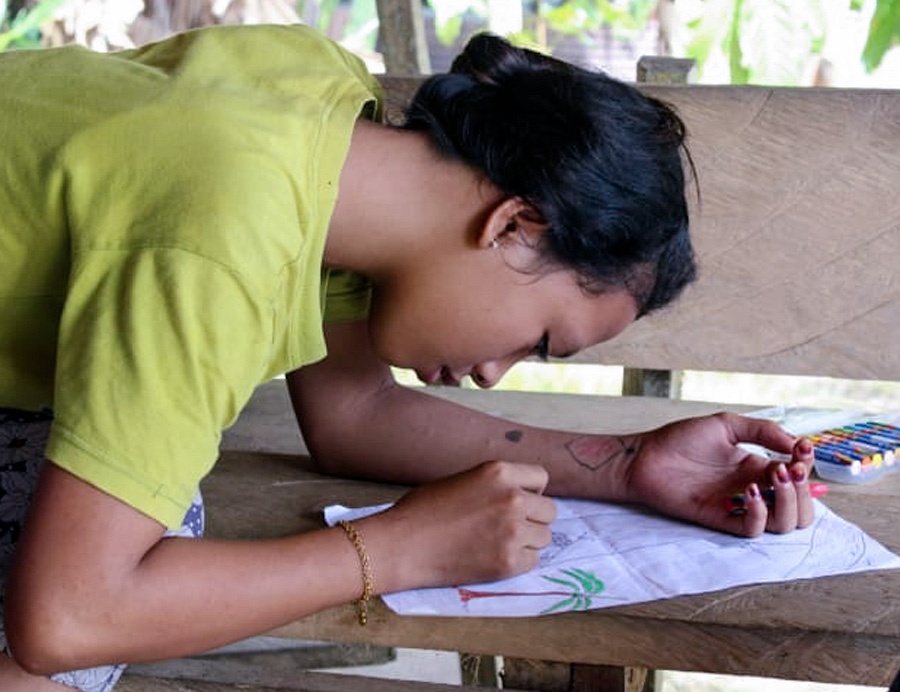 Young Mentawai girl expressing her vision of indigenous peoples in Mentawai and around the world. Photo: YPBM
The initiative will be collated into a catalogue of drawings, the first for the Mentawai indigenous community. It will include short biographies of artists with an explanatory text which illuminate the inspirations, values and images in three languages: Mentawai, Indonesian and English. Sales will fund the expansion of Mentawai indigenous learning hubs and knowledge clusters.
The IEF works with the Mentawai indigenous community in supporting their efforts to design and implement an indigenous education program. They are currently in the process of expanding from five to 11 indigenous learning hubs, from 10 to 22 teachers and 11 program managers to provide indigenous education solutions to at least 240 students on Siberut Island.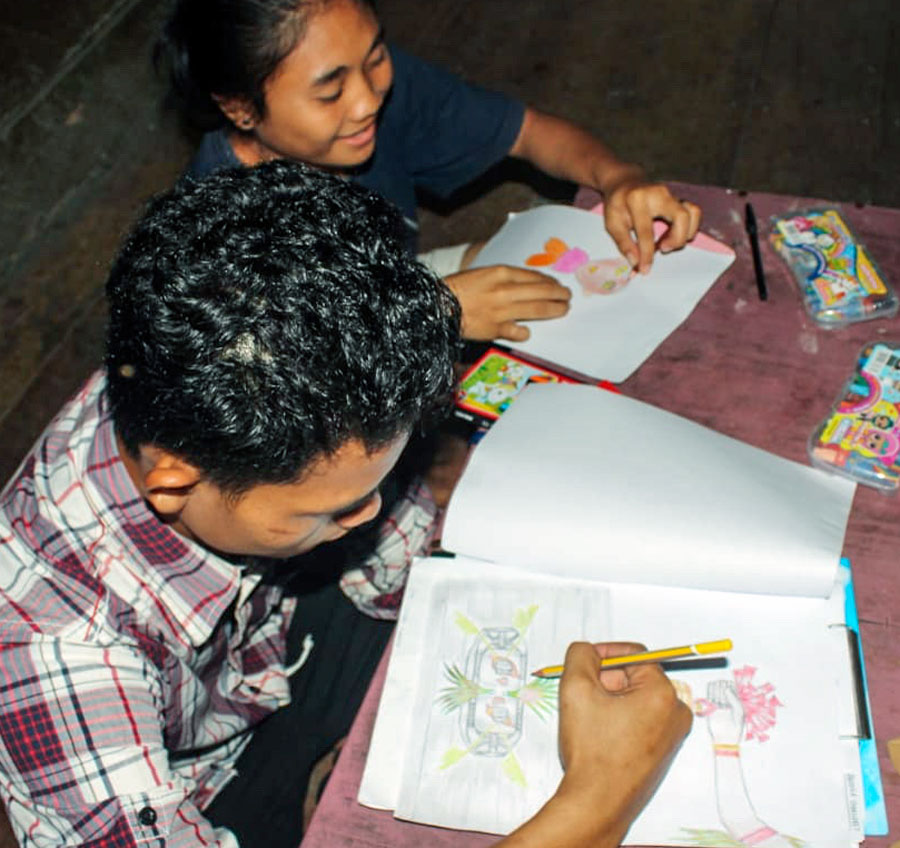 Young Mentawai students drawing symbols of indigenuity, connection to culture and the world. Photo: Yayasan Pendidikan Budaya Mentawai