"World pledges to leave no one behind, and reach the furthest behind first"
The world appraised by Indigenous peoples is conspicuously unalike the world viewed through the lenses of the participating states that adopted the global
Sustainable Development Goals
on 25 September 2015, an occasion that also marked the seventieth anniversary of the United Nations. No community can escape the influence of the age in which it lives, yet Indigenous communities seem to be the hardest hit, especially as they are the first to feel the harm of climate change, unethical commercialisation and global development.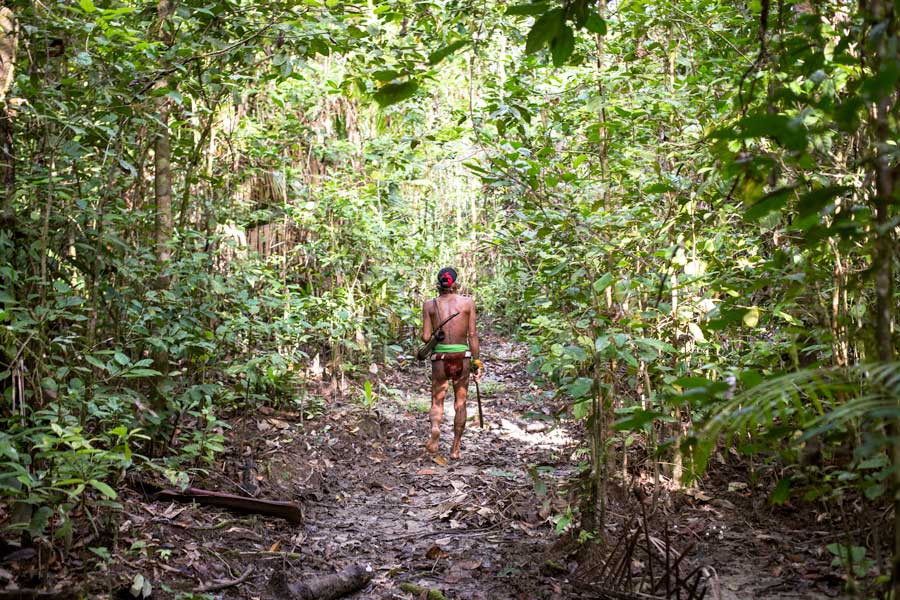 For thousands of years, Indigenous Mentawai's Arat Sabalungan culture has cared for and sustained
the livelihood of their people and the health and functioning of their forest. Photo: Rob Henry
Although Indigenous peoples are among the worlds' most vulnerable and poorest communities, they are also the most effective stewards of the world's verdure forests and live in close harmony with nature. They generally accumulate intrinsic and deep-rooted knowledge and management skills, build resilient cultures based on inclusive communities with a high propensity to share wealth, participate in equitable divisions of labour and uphold gender equality. There is also ample evidence that demonstrates that respect for Indigenous peoples' rights to land, natural resources and respect for their culture and patterns of livelihood leads to lower deforestation rates than in areas managed by other institutions.
As a result, there is growing global recognition of Indigenous knowledge, practice and value systems in approaching global climate change, curbing biodiversity loss and securing sustainable livelihoods. This is why enhancing Indigenous knowledge, value systems and languages are essential – not only to the continuity of linguistic diversity, but also for the world's cultural and ecological diversity. Nevertheless, the global development community still has a long way to go before Indigenous communities emerge from marginalisation, discrimination and overcome the many inequities they face.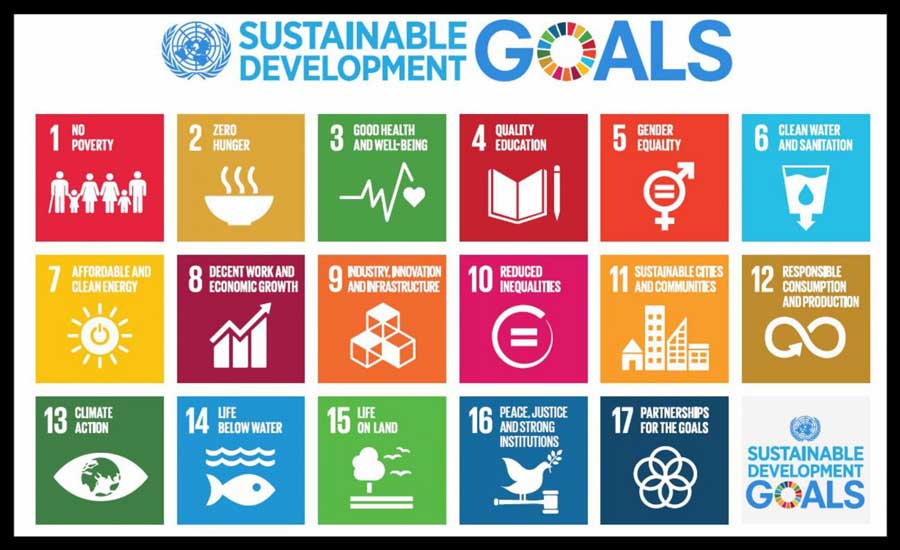 IEF's mission aligns across the spectrum of the 17 SDGs. In particular, IEF is advancing SDG 1, 4 & 10.
The 17 Sustainable Development Goals – and the 169 associated targets which are described as integrated and indivisible – have a direct bearing on Indigenous peoples. The 2030 Agenda promises to leave no one behind and reach the furthest behind first. That is why it is important to understand the relationship between these global goals and Indigenous peoples. Based on Indigenous peoples' continuous engagement in the process towards setting the 2030 Agenda, the final resolution 'Transforming Our World: the 2030 Agenda for Sustainable Development' (A/RES/70/1) refers to Indigenous peoples 6 times: three times in the political declaration; twice in the targets under Goal 2 on Zero Hunger (Target 2.3) and Goal 4 on education (Target 4.5) – and once in the section on follow up and review that calls for Indigenous peoples' participation. 73 out of 169 targets have substantial links to the UN Declaration on the Rights of Indigenous Peoples.
In alliance with the United Nations' high-level political forum on sustainable development, which is to take place in July 2019, the Indigenous Education Foundation (IEF) team took the opportunity to highlight our strategic, long-term goals and impact in relation to UNESCO's 2030 Agenda for Sustainable Development. The theme of this year's forum is 'Empowering people and ensuring inclusiveness and equality,' which resonates with IEF's mission. At IEF, we believe that the developed world has much to gain and learn from Indigenous peoples, from their wisdom and harmony with nature.
IEF's mission is to provide a successful community-based model that empowers Indigenous peoples in their development of sustainable educational solutions to improve health, wellbeing and livelihoods. Our mission aligns with the 2030 agenda for sustainable development along the full spectrum of its 17 goals. To test ourselves, we put it to the IEF Board and Chief Executive: Where exactly do we stand on this in terms of execution, delivery and impact?
"The unique approach crafted by IEF from its inception is recognition of the deep-rooted value of Indigenous culture, knowledge and value systems, and aspirations that are deeply embedded in Indigenous communities, despite the pressures of modernity, globalization and expectations to change." said IEF President, Rob Henry.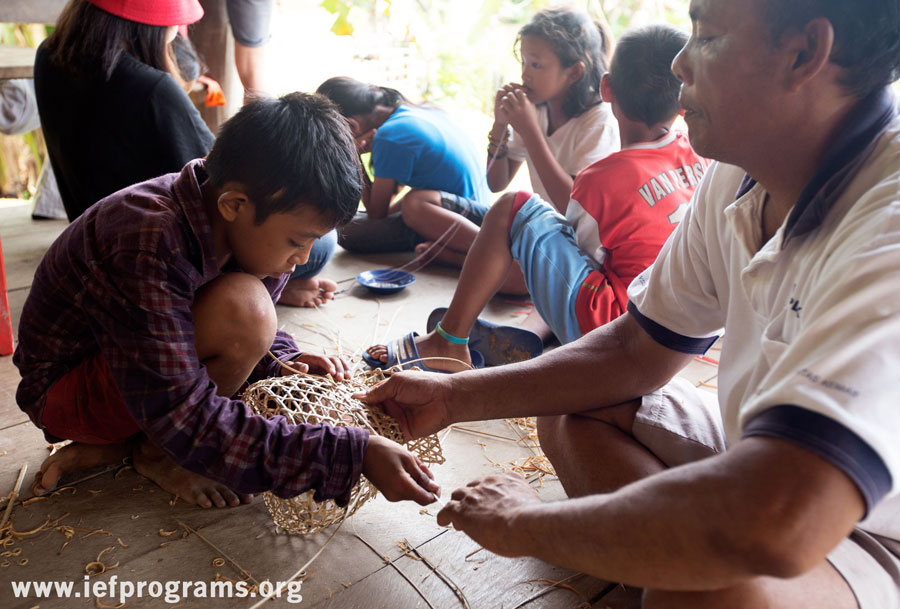 IEF programs not only provide an opportunity for Indigenous children to participate in cultural
education, they  also provide isolated community elders an opportuniity for meaningful employment. Photo: Rob Henry
"Indigenous peoples, numbering some 370 million worldwide, two-thirds of which are located in the Asia-Pacific region, are among the most disadvantaged and vulnerable groups globally. Indigenous peoples make up only 5 percent of the global population but yet they account for 15 percent of the world's extreme poor.", said Rob Henry. Adding, "They are the poorest and continue to be the most vulnerable and least protected in the entire human capital and development paradigm. Recognition of these knowledge systems and creating resilient cultures through community-based education is the pathway towards thriving Indigenous communities."
"As Australians, we are proud to live in the country with the world's oldest continuous living cultures, and it remains essential to build community-based education models within the fabric of Indigenous culture," said IEF Chief Executive, Marijan Gubic. "The 2030 agenda is an important global initiative that recognizes the need for the world to adjust and adapt to keep Indigenous cultures thriving, resilient and vibrant.", added Marijan Gubic.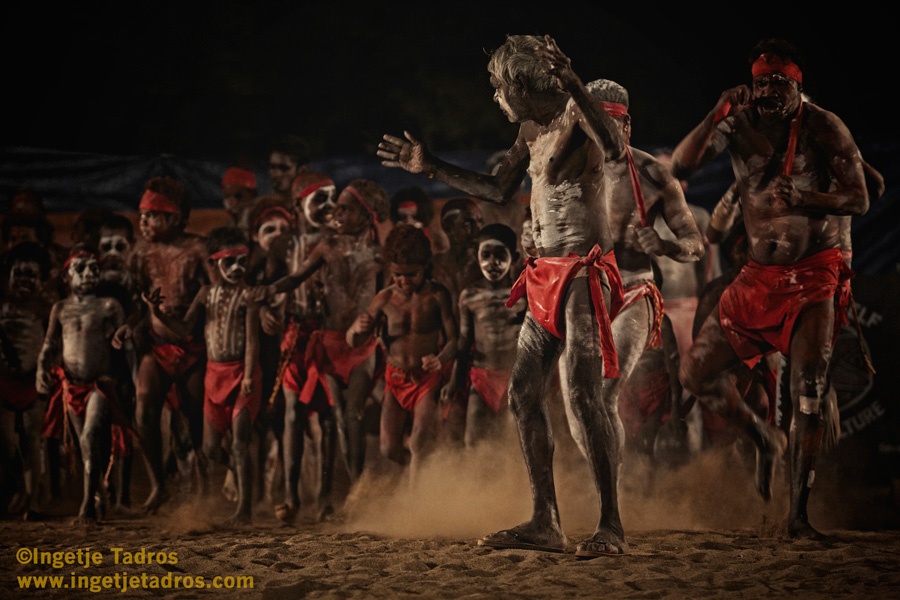 In the past, educational systems sought to ignore or remove Indigenous cultures, however, when solutions are modelled on Indigenous practices and knowledge, Indigenous communities can continue to thrive. Photo: Ingetje Tadros
UNESCO reports that most Indigenous languages are in danger, even though they are the main conveyors of knowledge that provide original solutions to contemporary challenges. Around 40 per cent of the world's 6,700 languages are at risk of disappearing, which poses a further risk to the cultures and traditional knowledge systems tied to those languages.
Indigenous peoples with their traditional ecological knowledge are critical partners in global efforts to protect forests and biodiversity, and address climate change, and their knowledge is built around their languages. For Indigenous peoples, languages not only identify their origin or membership in a community, they also carry the ethical values of their ancestors – the Indigenous knowledge systems that make them one with the land and are crucial to their survival and to the hopes and aspirations of their youth.
IEF programs are empowering Indigenous communities to harness their ancestral knowledge into relevant contemporary instruments for protecting natural landscapes and the cultural livelihoods dependent on them.
IEF recognizes the critical need for increased and more effective investment in human capital, in areas such as education, health and social protection, to achieve the goal of ending extreme poverty by 2030.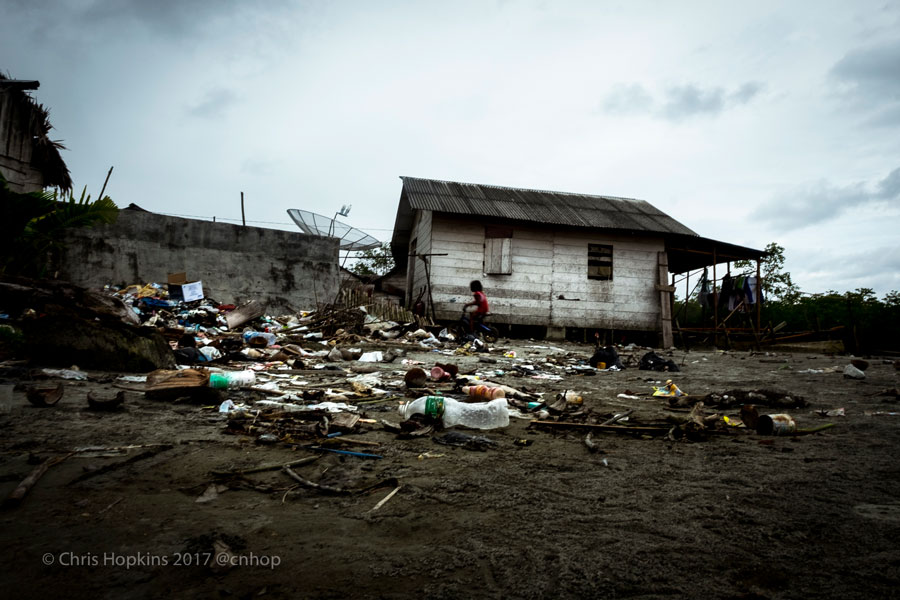 Within the UN's 2030 agenda to transform our planet – a plan of action for people, planet and prosperity – eradicating poverty in all its forms and dimensions, including extreme poverty, is the greatest global challenge, and an indispensable requirement for sustainable development. At IEF, we believe that Indigenous peoples' dislocation from their culture, being denied the right to their cultural education, is for many the very source of their impoverishment. These devastating impacts on Indigenous communities all around the world are very visible, as are the flow-on effects that are debilitating our opportunities to action an urgent need to shift the world on to a sustainable and resilient path – to revivify and secure our planet.
There are, however, a number of gaps identified in the 2030 Agenda. These include:
• The focus on agricultural transformation, industrialization and clean energy investment risks putting pressure on Indigenous peoples' lands, territories and resources as well as Indigenous ways of living;
• The Agenda has no clear references to self-determination and collective rights in terms of land, health, education and culture; and
• The Agenda lacks cultural sensitivity, for instance provision of Indigenous language education.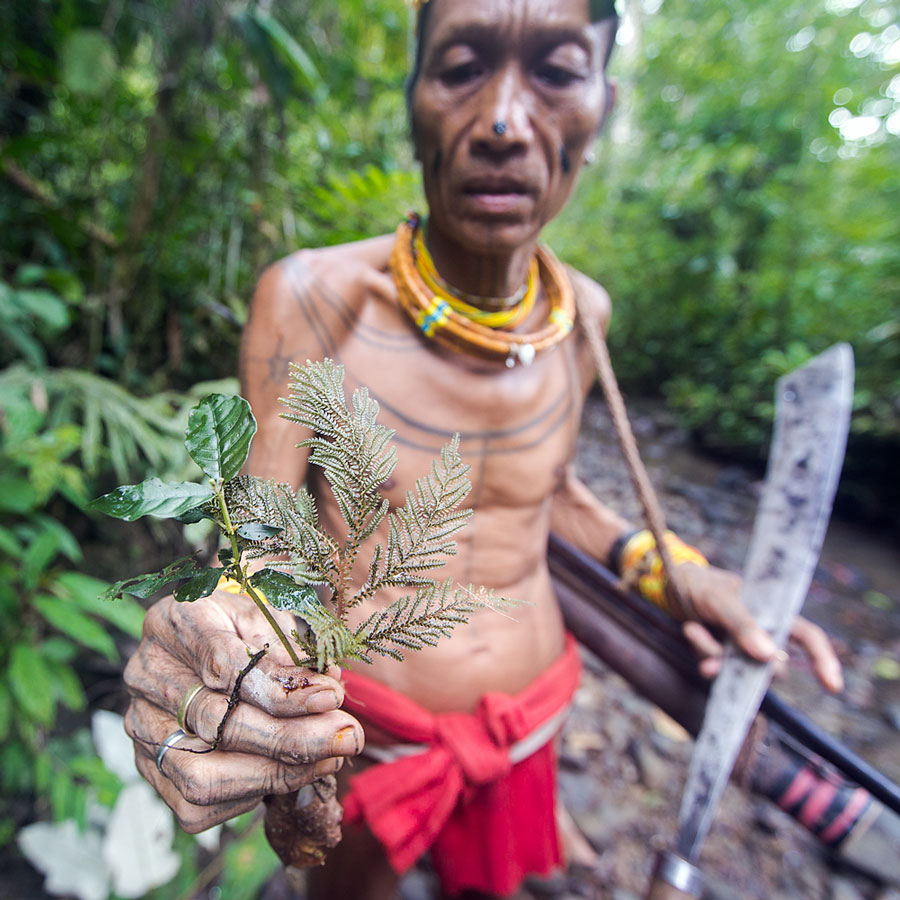 In promoting the 2030 agenda, the global donor community needs to ensure that the legislation and compacts that promote the rights of Indigenous peoples are protected in other laws that deal with issues such as agriculture, land, construction, forestry, fishing, mining and other industries, including renewable energy projects. Traditional ways of life of the Indigenous communities are based on hunting, fishing, fruit and vegetable harvesting, and breeding livestock, all of which are self-sustaining and leave the world exactly where it was.
Indigenous knowledge and value systems contain information on the subsistence, health and sustainable use of natural resources. It is captured and conveyed by Indigenous language and culture. At IEF, we work to preserve, safeguard and enhance the knowledge and value systems of Indigenous communities through community based learning so that they can pass it on to future generations, as well as to make it available to others, including the global development community.
See the overview of references to Indigenous peoples: Indigenous Peoples and the 2030 Agenda Infographics, by clicking on the UN website: /Indigenous-Peoples-and-the-2030-Agenda-withindicators.pdf
IEF
The IEF relies on Australia's private sector and individuals to effect long-term, sustainable education solutions for Indigenous peoples worldwide. All donations over $2 are tax deductible. IEF will provide you with a receipt of your donation.