Following a week of sunshine and great waves for the World Surfing League's Ripcurl Pro event at Bells Beach, we invited the Torquay coastal community along to a screening of our documentary film As Worlds Divide at the National Australian Surfing Museum.
These past few months we have been busy researching and developing a strategy to release our feature documentary film, As Worlds Divide. Our primary objective is to utilise the film's release to help fund the 10-year implementation of Suku Mentawai's Cultural and Environmental Education Program (CEEP) – and thus prevent the loss of their precious Indigenous knowledge.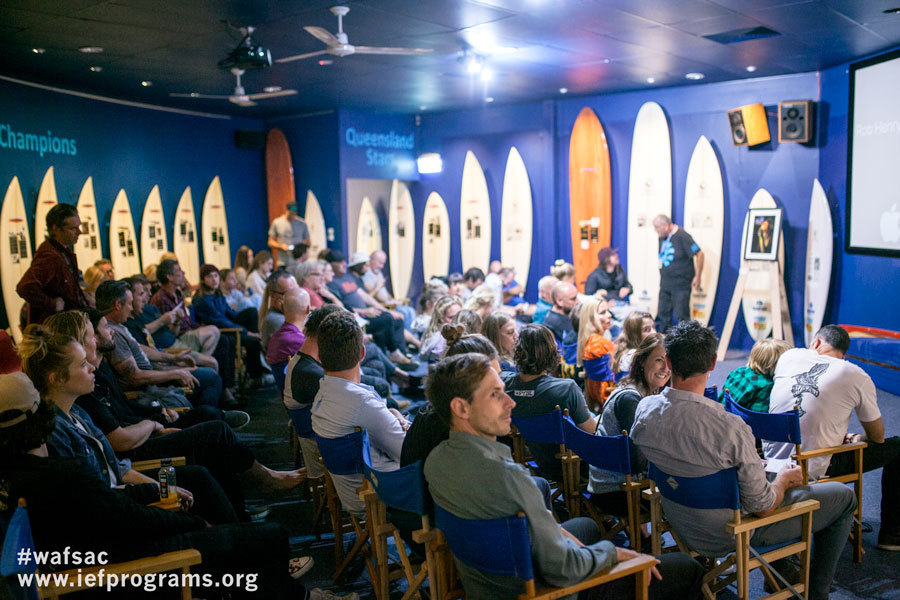 The level of support and generosity shown was quite humbling, with a full house and another $1,550 raised for Suku Mentawai's cultural and environmental-based education program (CEEP) – enough to cover a CEEP teacher's part-time wage for over a year. The action really is that simple, 'watch a film, save a culture' – #wafsac.
We'd particularly like to thank Australian surfer and all-round legend, Dan Ross, who took the time to introduce the film and share from the heart his perceptions of Mentawai as a surfer, and experiences surfing there. It was a great privilage hearing these personal insights in such an intimate (and rather fitting) setting like this.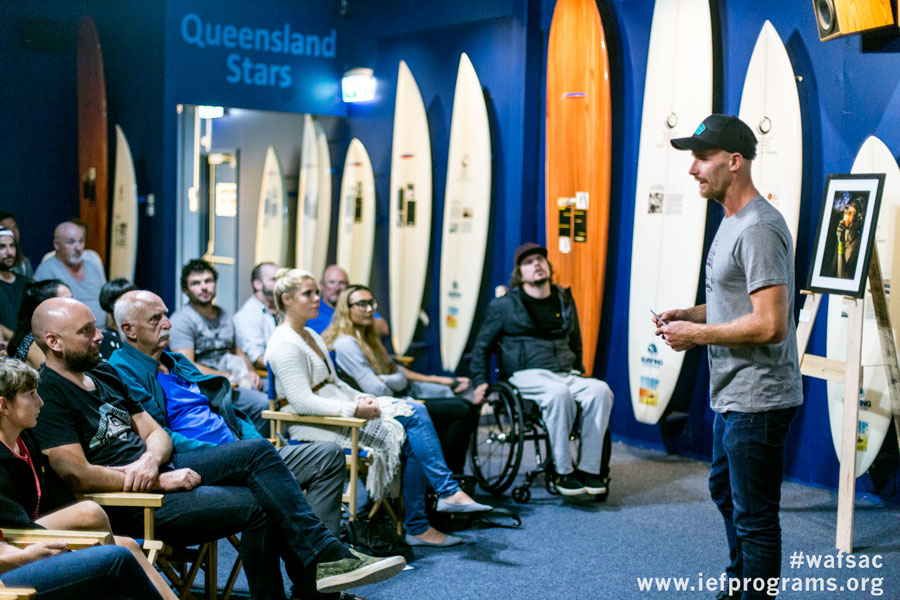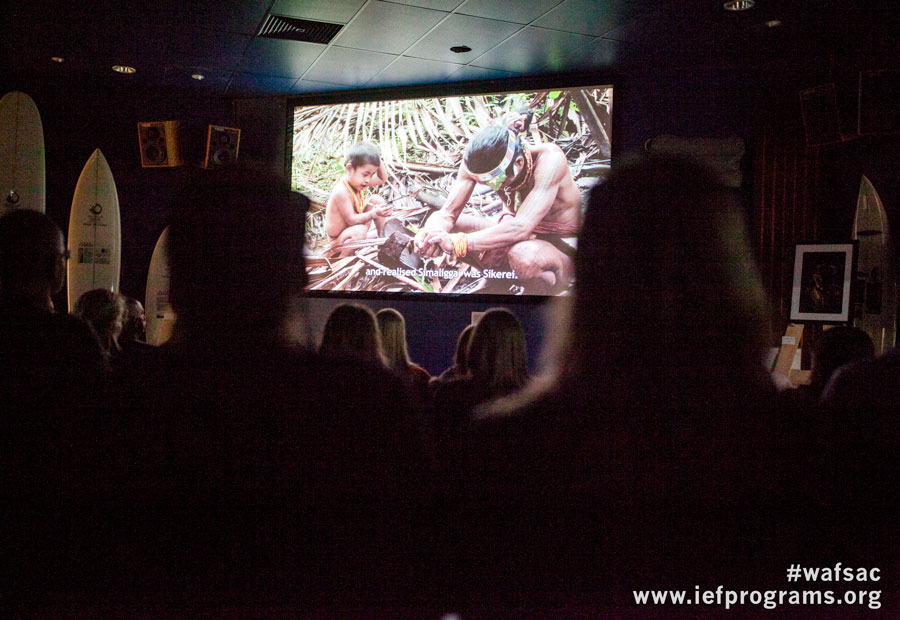 For those who expressed interest in purchasing a print or framed print from the limited edition Mentawai photograph series, the entire collection is available online at www.iefprograms.org/photography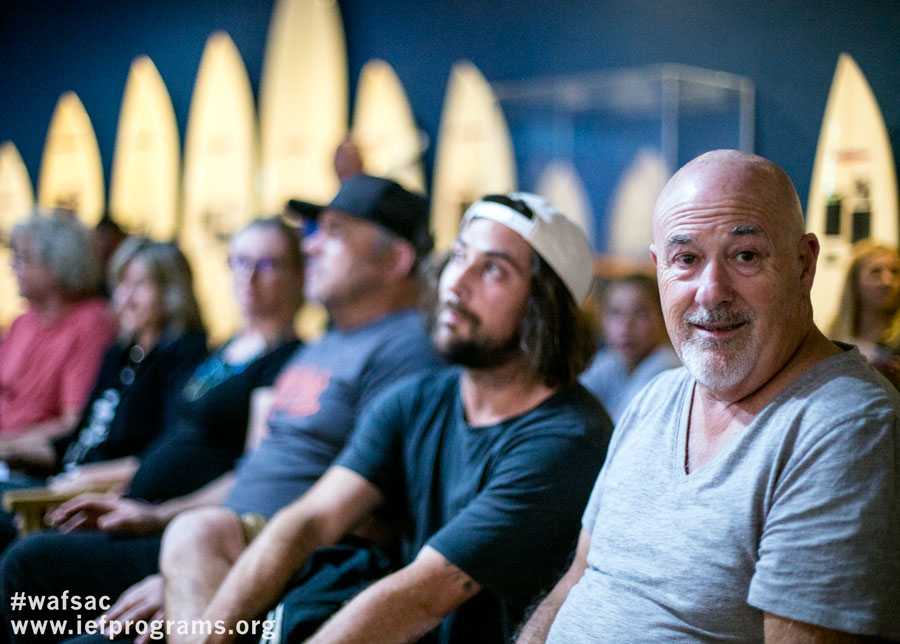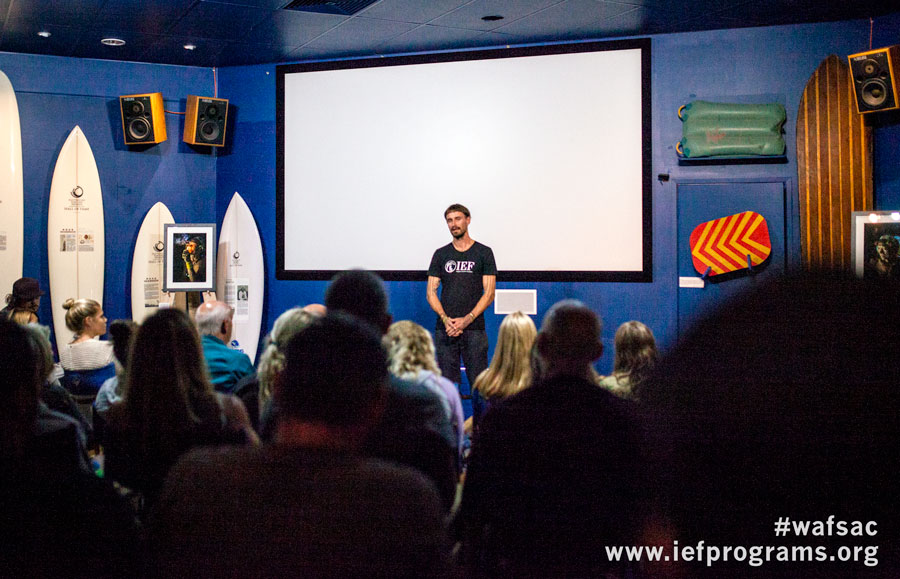 For those in Sydney wanting to see the film, we'll be screening next week at 107 Projects in Redfern and at the Bondi Pavillion, Bondi Beach. For details about these events and to purchase tickets, visit:
107 Projects, Redfern – Wednesday, May 3rd
Bondi Pavillion, Bondi – Friday, May 5th
Tickets are $20, with all proceeds going toward Mentawai's indigenous educational solution (CEEP). Further info about the #wafsac screening drive and upcoming screenings at www.iefprograms.org/wafsac
Once again, thank you for your continued support,
IEF