We're proud to announce that tickets to the premiere of our feature documentary film, As Worlds Divide, are now on sale.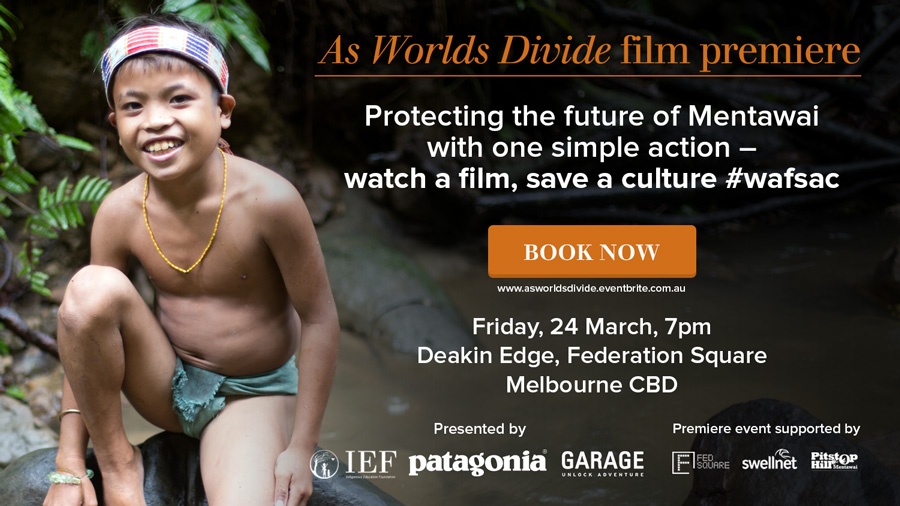 This event will take place at Deakin Edge, Federation Square on March 24th and will also celebrate the launch of our new charity, Indigenous Education Foundation (IEF), 'watch a film, save a culture' #wafsac campaign and a cultural / photographic exhibition.
For further details and to purchase your tickets, please visit www.asworldsdivide.eventbrite.com.au
All proceeds from this event go directly toward Mentawai's indigenous educational solution, so by simply attending and learning about the threats to their culture you'll actively be helping to save it.
For those wishing to send an invitation to friends via email, please download a PDF copy here.
We look forward to sharing this film and their story with you. Thank you for your support and contribution.
See you there!
IEF