We're elated to announce that our feature documentary film, As Worlds Divide will be premiering at Deakin Edge, Federation Square (Melbourne CBD) on the evening of March 24, 2017.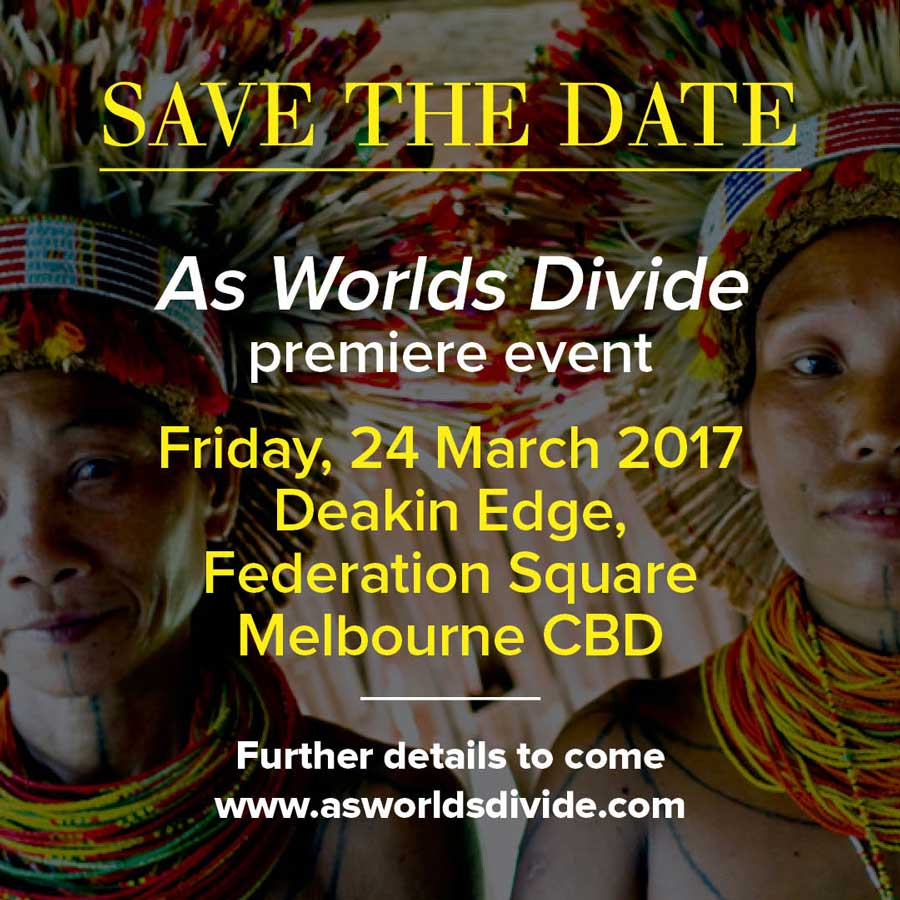 Further details about this exciting event will be made available very soon, but for now please SAVE THE DATE!
Thanks for the support and hope to see you all there.
IEF