We're pleased to announce that Globalquest has selected the Suku Mentawai program as their support project for the first quarter of 2016 (yes, right now!) and will be donating $2 for every $1 raised, which is a rather generous action.
In support of this we're hosting a celebratory social event whereby, in exchange for your generosity, donors (for every $50 pledged) will receive an entry ticket to an afternoon/evening of live music, feasting, festivities, prizes, and – thanks to our major sponsor Pitstop Hill Mentawai – a chance to walk away with $2000 cash!
The bar – serving beer, wine, spirits and cocktails – will open from 12 pm and the draw will commence from 1 pm. It will be a great day out in the country. See flyer for all other relevant details: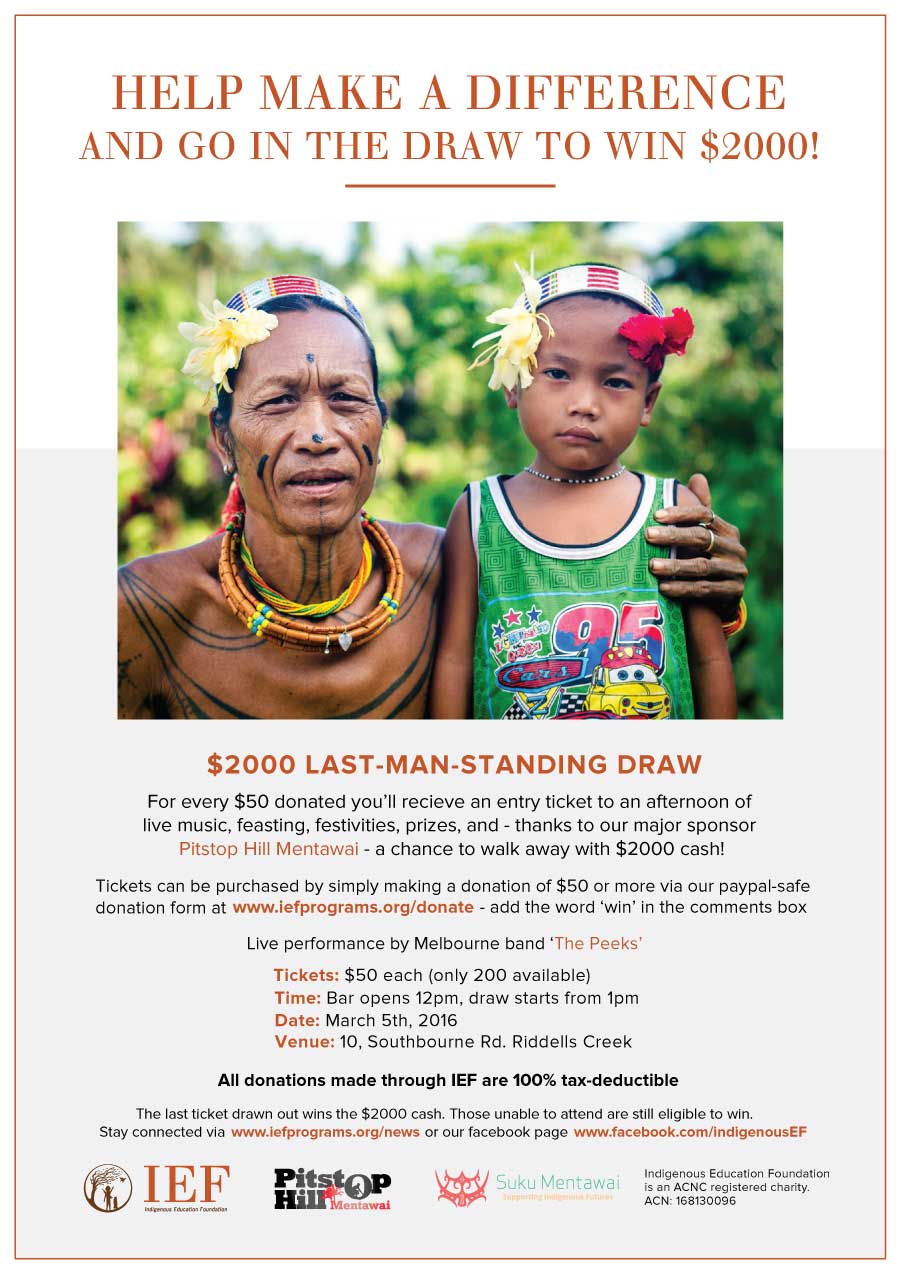 There are limited tickets available so make your donation today to secure your chance to win. Ticket donations can be made either through the IEF donation page HERE (paypal-safe and includes credit card option) or by transferring directly into the IEF account:
Indigenous Education Foundation Limited
BSB: 033624
ACC: 253496
This is a wonderful opportunity to raise funds to finalise the Mentawai cultural education booklet and dictionary, commence the program, and complete the As Worlds Divide social impact documentary film. We need your help. Please give generously.