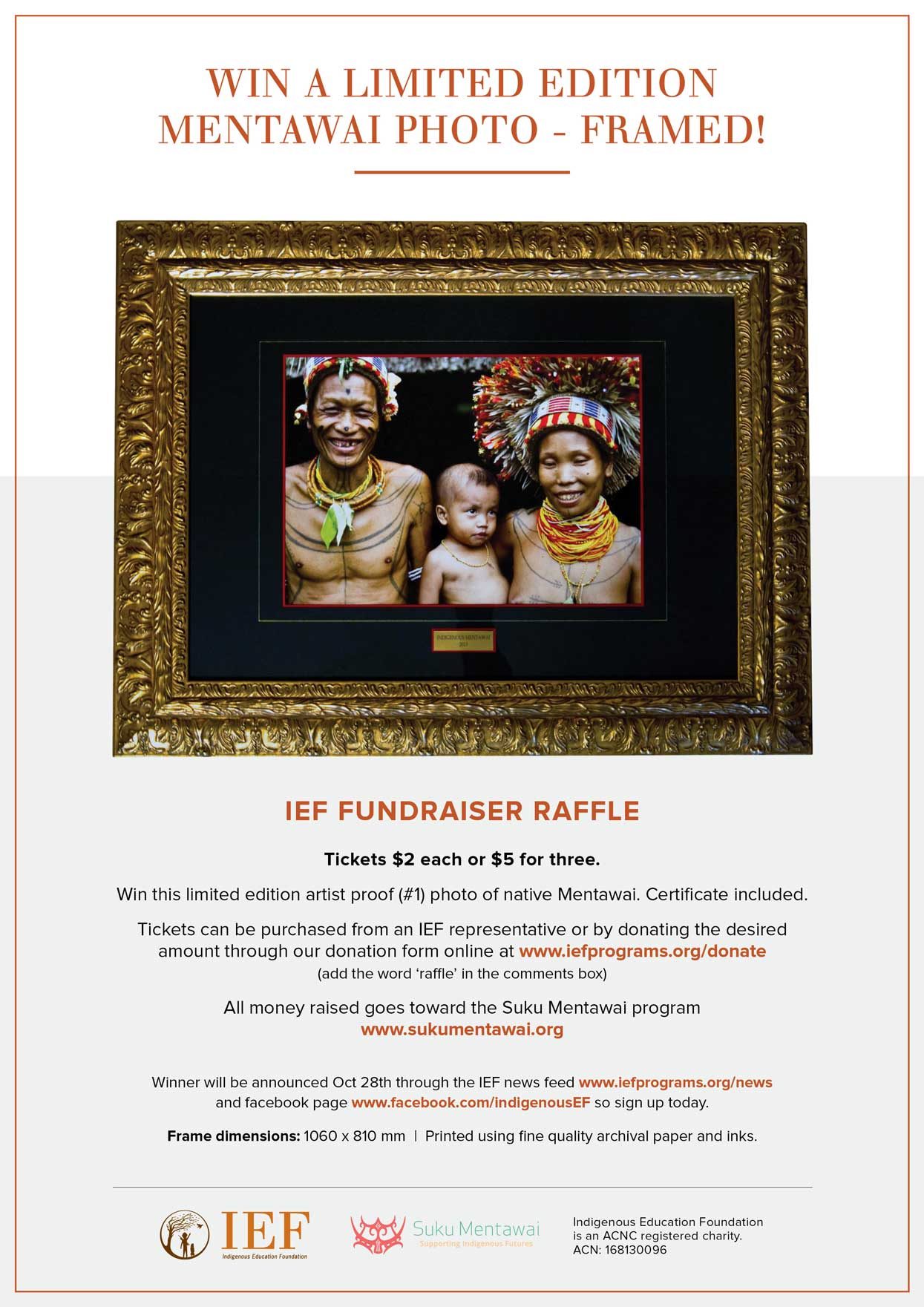 We plan to commence work on the Suku Mentawai program before the end of the year. However, to do so, we need to raise initial funding.
If you'd like to win this certified limited edition (artist proof #1) photo of native Mentawai – framed, be in the running by purchasing a raffle ticket for $2 each or $5 for three.
Tickets can be bought directly from an IEF representative or otherwise online by donating the desired amount via the foundation's donation form here (which is PayPal secure). Include the word 'raffle' in the comments box.
Also, if anybody is interested in volunteering some time to help sell a few tickets – perhaps within their own workplace – we'd be most grateful, as we are extremely limited in human resources at the moment. Contact us here.
The winner will be announced Oct 28th through our IEF news feed and on our Facebook page here, so please sign up and follow along.
Thanks for your support.