Yarn Bark is a First Nations-led organisation working to inspire young Aboriginal and Torres Strait Islander people through re-establishing their linkages to, harnessing and expressing the strength and wisdom of their cultural identity and community.
Yarn Bark co-founder, Will Austin, says "Our Yarn Bark programs are centred around three core focuses: young people, storytelling, and creating an inclusive Australia. We believe that Aboriginal and Torres Strait Islander cultural knowledge will play a key role in achieving our Nation's sustainable development goals. We work to improve our Nation's level of understanding, intellect and ability to work in partnership with First Nations Peoples, culture and values."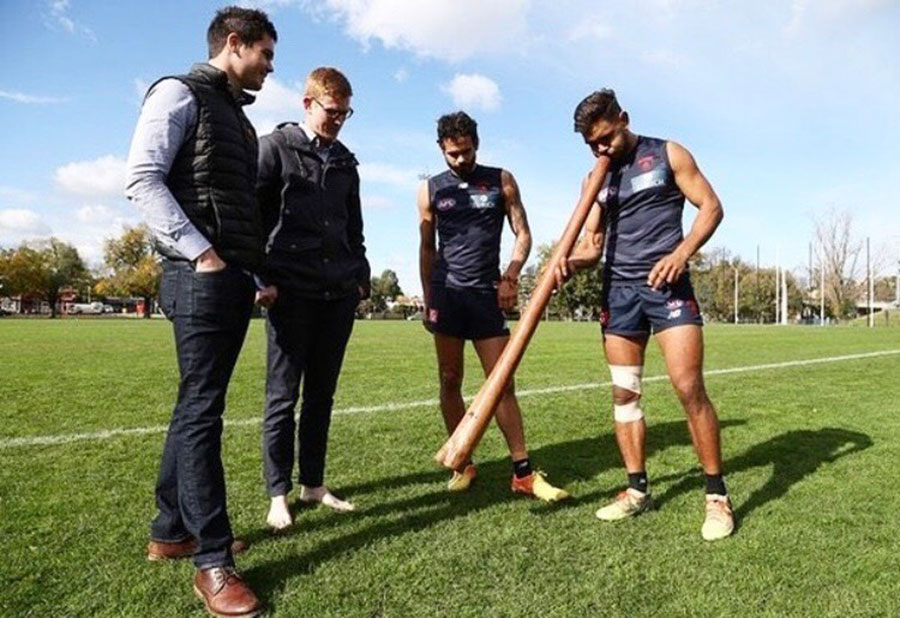 Will also added, "Past injustices endured by First Nations Peoples, including discontinuity of cultural practices, racism and inequality, has resulted in severe intergenerational trauma amongst our First Nations communities. Suicide is the leading cause of death amongst our young people. Adding to this are the unacceptably high rates of incarceration, mental illness and incompletion of nationalised education. The solution is First Nations led cultural strengthening initiatives, such as our Yarn Bark programs."
YARN BARK AND THE INDIGENOUS EDUCATION FOUNDATION
Yarn Bark co-founder, Will Austin, says "Given the clear organisational alignment between the Indigenous Education Foundation (IEF) and Yarn Bark, we approached IEF with an invitation to collaborate and develop a long-term partnership. Through this, IEF play a pivotal role in us maximising the impact of our programs and further strengthening our objectives, allowing our young people and the broader Australian community an opportunity to engage in meaningful First Nations cultural and personal development education."
To learn more about Will and Alex's story, Yarn Bark's current programs, key values and impact strategy, visit their website at www.yarnbark.com.au

Support Yarn Bark and their objectives by making a donation via IEF. All donations over $2 are tax-deductible. 100% of your donation is given toward their program initiatives.